Year-over-year increase is a sign of growing demand for newly built homes, says MBA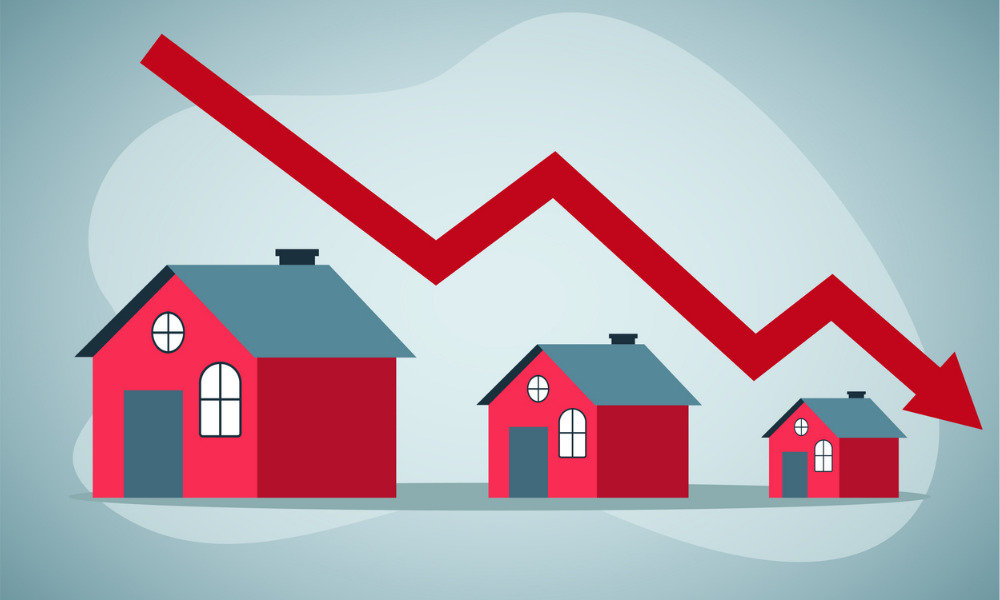 Mortgage applications for home purchases increased in April as demand for newly built homes grows amid the housing supply shortage, the Mortgage Bankers Association reported.
Data from MBA's Builder Application Survey showed that purchase applications for new homes in April rose 4.1% year over year but were down 11% month over month. Despite the monthly decline, MBA deputy chief economist Joel Kan noted that the annual rise is a positive sign that homebuyers are turning to new homes as a way to adapt to limited housing inventory.
"This was the third straight month of year-over-year growth in applications, which signals improving housing demand for newly built homes at a time when the broader housing market is leaning more on new construction to boost for-sale inventory levels," Kan said. "Mortgage rates have settled in the 6.5% range lately and remain over a percentage point higher than last year. The higher mortgage rate environment continues to factor into homebuying and selling decisions."
New single-family home sales were estimated to be running at a seasonally adjusted annual rate of 649,000 units in April, down 2.6% from the March pace of 666,000 units. Unadjusted, MBA estimates there were 58,000 new home sales in April 2023, down 10.8% from 65,000 new home sales in March.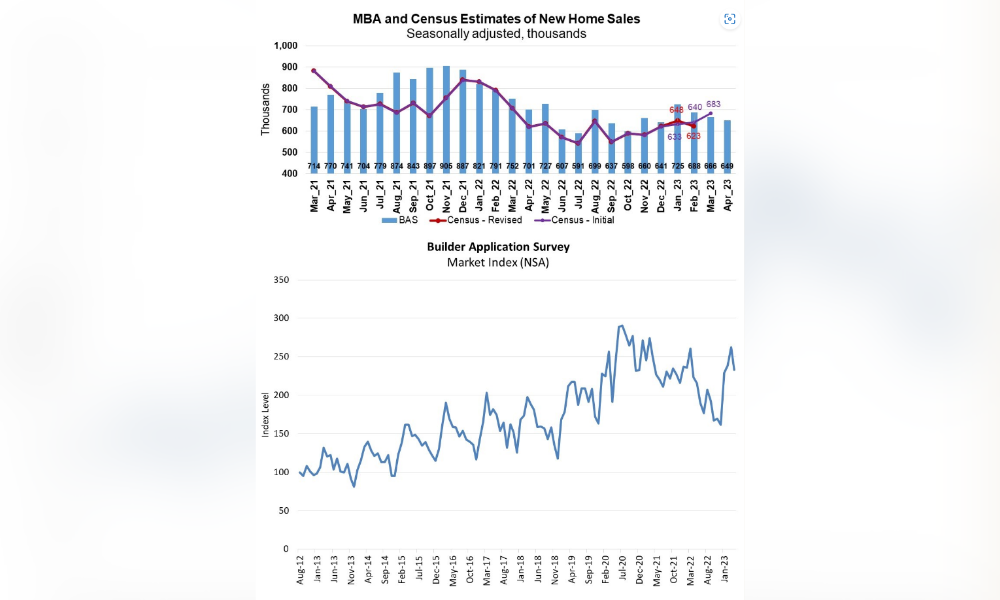 "Since the brief pick-up in new home sales in January when mortgage rates dipped, the pace of new home sales has declined for three consecutive months," Kan said. "With the recently released Census data showing single-family permitting activity on the upswing and housing starts also rising, we expect that to translate to growth in new home sales activity in the second half of the year."
The average loan size of new homes fell to $401,756 in April from $407,015 in March. By product type, conventional loans composed 66.2% of loan applications, FHA loans composed 23.4%, RHS/USDA loans composed 0.4%, and VA loans composed 10%.
Can hardly keep up with the latest mortgage news? Get exclusive interviews, breaking news, and industry events in your inbox, and always be the first to know by subscribing to our FREE daily newsletter.