Realtor.com says November market was a "Tale of Two Markets"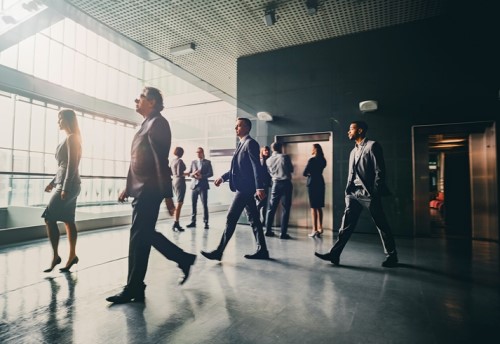 The US housing market showed disparity in November as more affordable markets gained while the pricier metros weakened.
A report from realtor.com shows that inventory gained 4% nationwide but 9% in the largest and most expensive markets. Seven of the top 10 largest year-over-year increases were in California.
"The housing market is a Tale of Two Cities as the divergence widens between high-cost, large urban areas, and smaller, more affordable markets," said Danielle Hale, chief economist for realtor.com. "Buyers in larger metros are seeing more homes on the market and listing prices decline, while those in smaller markets continued to see price increases."
The figures also show a rise in the share of homes with price cuts; 22% compared to 19% in November 2017; with 40 of the 45 top markets posting an increase in price reductions.
San Jose, Calif., topped the list with the share of price reductions growing by 16%, from 17% last year to 33% in November, followed by Indianapolis (+15%), Seattle (+12%), San Francisco (+9%) and San Diego (+9%).
Most metros still saw median price gains
Of the 45 metros, 35 posted gains in their median price but only 8 saw gains higher than the national gain of 9% (to $293,000) year-over-year.
This suggests that smaller markets are driving the nationwide gain with Chattanooga, Tenn. (+17%), Spokane, Wash. (+15%), and Greensboro-High Point, N.C. (+14%) among the markets that posted the highest year-over-year median list price growth.
The steepest declines were felt in San Jose, Calif. and Austin, Texas, which both declined 4%.
Metro

Active
Listing
Count YoY

New
Listing
Count YoY

Median
Listing
Price YoY

Price
Reduced
Count YoY

Price
Reduced
Share Y-Y

San Jose-Sunnyvale-Santa Clara, Calif.

160%

19%

-4%

415%

16%

Seattle-Tacoma-Bellevue, Wash.

78%

13%

10%

156%

12%

San Francisco-Oakland-Hayward, Calif.

58%

15%

-1%

151%

9%

San Diego-Carlsbad, Calif.

46%

17%

1%

88%

9%

Nashville-Davidson--Murfreesboro--Franklin, Tenn,

31%

10%

-2%

52%

3%

Portland-Vancouver-Hillsboro, Ore.-Wash.

29%

-1%

1%

45%

4%

Los Angeles-Long Beach-Anaheim, Calf.

27%

15%

4%

76%

7%

Boston-Cambridge-Newton, Mass.-N.H.

19%

13%

1%

58%

7%

Jacksonville, Fla.

18%

11%

-2%

43%

5%

Riverside-San Bernardino-Ontario, Calif.

18%

6%

4%

52%

6%

Dallas-Fort Worth-Arlington, Texas

17%

7%

-1%

25%

2%

Tampa-St. Petersburg-Clearwater, Fla.

16%

12%

-1%

36%

6%

Detroit-Warren-Dearborn, Mich.

14%

19%

5%

27%

3%

Atlanta-Sandy Springs-Roswell, Ga.

12%

10%

5%

33%

4%

New York-Newark-Jersey City, N.Y.-N.J.-Penn.

12%

9%

11%

32%

3%

Orlando-Kissimmee-Sanford, Fla.

11%

7%

1%

45%

8%

Houston-The Woodlands-Sugar Land, Texas

11%

10%

-1%

18%

2%

Miami-Fort Lauderdale-West Palm Beach, Fla.

10%

4%

0%

23%

2%

Minneapolis-St. Paul-Bloomington, Minn.-Wis.

8%

10%

4%

29%

5%

Austin-Round Rock, Texas

8%

2%

-4%

18%

3%

Charlotte-Concord-Gastonia, N.C.-S.C.

8%

8%

0%

42%

8%

San Antonio-New Braunfels, Texas

6%

11%

2%

20%

3%

Raleigh, N.C.

5%

11%

1%

30%

5%

Hartford-West Hartford-East Hartford, Conn.

5%

-4%

3%

5%

0%

Kansas City, Mo.-Kan.

4%

0%

10%

54%

9%

Chicago-Naperville-Elgin, Ill.-Ind.-Wis.

3%

5%

4%

11%

2%

Richmond, Va.

2%

14%

3%

29%

6%

Rochester, N.Y.

1%

9%

6%

34%

6%

New Orleans-Metairie, La.

0%

-11%

2%

-11%

-3%

Cincinnati, Ohio-Ky.-Ind.

0%

8%

9%

8%

2%

Buffalo-Cheektowaga-Niagara Falls, N.Y.

-1%

0%

8%

5%

2%

Virginia Beach-Norfolk-Newport News, Va-N.C.

-2%

-2%

3%

3%

1%

Memphis, Tenn.-Miss.-Ark.

-2%

0%

11%

7%

2%

Louisville/Jefferson County, Ky.-Ind.

-2%

-6%

10%

-2%

0%

Cleveland-Elyria, Ohio

-3%

4%

9%

10%

3%

Phoenix-Mesa-Scottsdale, Ariz.

-3%

4%

3%

14%

7%

St. Louis, Mo.-Ill.

-3%

-12%

8%

-3%

0%

Washington-Arlington-Alexandria, D.C.-Va-Md.-W.V.

-5%

-5%

1%

7%

3%

Baltimore-Columbia-Towson, Md.

-6%

-7%

3%

11%

4%

Philadelphia-Camden-Wilmington, Penn.-N.J.-Del.-Md.

-7%

-10%

9%

2%

3%

Pittsburgh, Penn.

-7%

5%

2%

-3%

1%

Oklahoma City, Okla.

-8%

-2%

6%

-13%

-2%

Milwaukee-Waukesha-West Allis, Wis.

-9%

7%

13%

7%

3%

Birmingham-Hoover, Ala.

-9%

-3%

10%

7%

2%

Indianapolis-Carmel-Anderson, Ind.

-11%

4%

13%

39%

15%