But delinquency rate was down again in January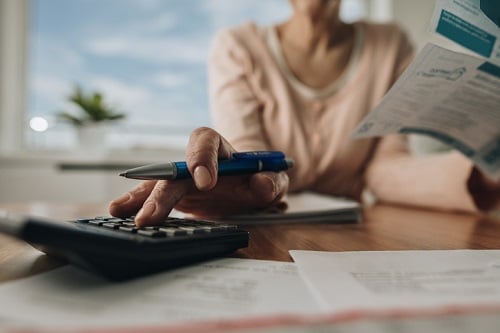 The prepayment rate in January slipped to 0.59% in January, a drop of more than 10% from December and the lowest rate since 2000.
Black Knight Inc.'s 'first look' at mortgage data from last month reveals that seasonal reductions in home sales outweighed any early, rate-driven rise in refinance incentive.
With housing turnover now the primary driver of prepayment activity, the data shows a prepayment rate more than 25% lower than a year ago. However, if rates stay low prepayment rates are expected to pick up again in the spring.
Delinquencies continued to improve with a 3.45% drop month-over-month and a 12.93% decline year-over-year to 3.75% (based on loans 30 days or more past due but not in foreclosure). That represents a total of 1,945,000 homes.
The highest non-current percentages were in Mississippi (10.10%), followed by Louisiana (7.96%), Alabama (6.75%), West Virginia (6.42%), and Arkansas (6.04%). These states, except West Virginia, are also in the top 5 for serious (90+ days) delinquencies along with Delaware.
The states with the largest deterioration of non-current percentage in the past 6 months are DC, Nebraska, Illinois, South Dakota, and Iowa.
Colorado posted the smallest non-current percentage at 1.82% followed by Oregon (2.03%), Washington (2.15%), Idaho (2.20%), and Utah (2.45%).
Foreclosure starts post seasonal spike
Foreclosure starts rose seasonally month-over-month (8.42%) but were down more than 19% year-over-year. The number of loans in active foreclosure continued a downward trend with 265,000 active foreclosures, down 72,000 from one year ago.