And there are plenty of other sacrifices they are prepared to make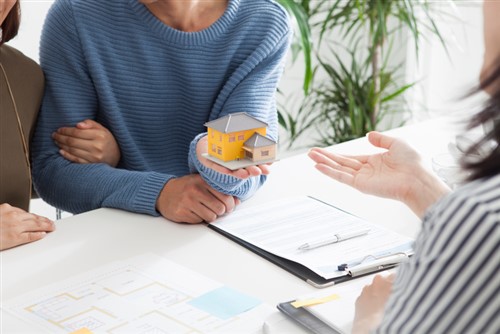 America's would-be homeowners aren't prepared to let affordability challenges stand in their way.
In fact, if working harder or giving up treats means they can meet the cost of buying a home, then most will consider it. Others will sacrifice the city they really want for somewhere that fits their budget.
A survey released by Wells Fargo Home Lending this week shows that 49% of Americans who are saving to buy or renovate a home have done work outside their primary job to supplement their income to pay for it.
That includes selling items online (37%), starting a small side business (21%), driving for a rideshare company (18%) and dog sitting/walking (16%).
The poll, conducted by The Harris Poll among 1,004 US adults (21+) in April, also reveals that most potential buyers would consider moving to a second-choice city (78%) or a smaller home with fewer amenities (74%) if it meant becoming a homeowner.
"Homeownership is part of the fabric of American life, defining communities and providing a base for families to live out their dreams," said Michael DeVito, head of Wells Fargo Home Lending. "As today's consumers set out to achieve their homeownership goals, they are making smart financial decisions that position them — and the communities they call home — for long-term financial success."
Millennials are most likely to make sacrifices or compromises to achieve their homeownership dream but across all respondents around 4 in 10 would be willing to give up dining out, going to events, or taking vacations, to afford a down payment.
Down payment is the challenge
More than a quarter of all respondents and 4 in 10 Millennials cite the down payment as their main homeownership barrier.
But there are also some misconceptions that are holding back some potential homeowners as 71% think they need a "perfect" credit score, or to be debt-free (65%) including student debt (38%); 59% think they must have "a lot of money in the bank" to get a mortgage.
Almost a third of homeowners say they never thought they would be able to purchase their own home (54% for millennial homeowners).
It's worth it
Despite the challenges, 89% of respondents say the benefits of homeownership outweigh any drawbacks.
And while 69% of current homeowners had to make hard sacrifices to afford their home, nearly all say buying their home was worth all the sacrifice to save for it (90%).
Plus, if they had to do it over again 93% say they would still choose to buy their home rather than rent and 95% say that, in the long run, owning a home provides more "bang for your buck" than renting.