Contract signings slow to a decade low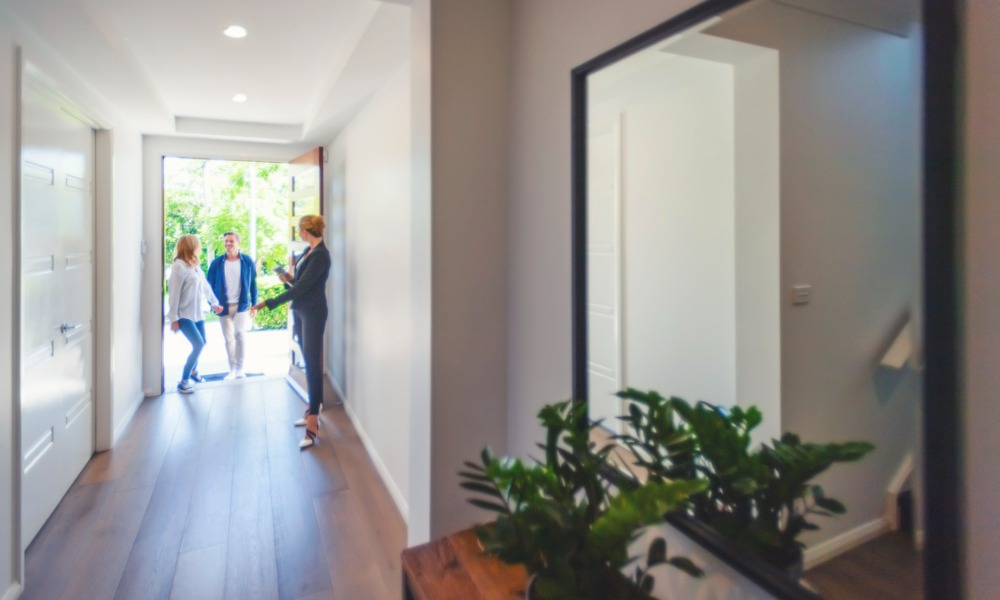 Pending home sales have dropped for the sixth straight month. The latest update from the National Association of Realtors showed that home sales based on contract signings slid 3.9% in April to 99.3, the slowest pace of contract activity in nearly a decade.
Year over year, pending home sales were down by 9.1%. NAR chief economist Lawrence Yun said the April reading reflects the impact of higher mortgage rates more than closings. With rates on the rise, Yun expects existing-home sales to decrease by 9% in 2022 and home price growth to moderate to 5% by year's end.
"The escalating mortgage rates have bumped up the cost of purchasing a home by more than 25% from a year ago, while steeper home prices are adding another 15% to that figure," Yun said.
Read next: Rising home prices in Opportunity Zones mirror national trends
"The vast majority of homeowners are enjoying huge wealth gains and are not under financial stress with their home as a result of having locked into historically low-interest rates or because they are not carrying a mortgage," he added.
"However – in this present market – potential homebuyers are challenged and thus may attempt to mitigate the rising cost of ownership by opting for a five-year adjustable-rate mortgage or widening their geographic search area to more affordable regions."
More remote work opportunities, according to Yun, have allowed prospective buyers to expand their home search. He also offered scenarios in which the market soon improves for buyers:
"If mortgage rates stabilize roughly at the current level of 5.3% and job gains continue, home sales could also stabilize in the coming months," Yun said. "Home sales in 2022 are expected to be down about 9%, and if mortgage rates climb to 6%, then the sales activity could fall by 15%.
"Home prices in the meantime appear in no danger of any meaningful decline," he continued. "There is an ongoing housing shortage, and properly listed homes are still selling swiftly – generally seeing a contract signed within a month."