Originators love realtors, but some are better than others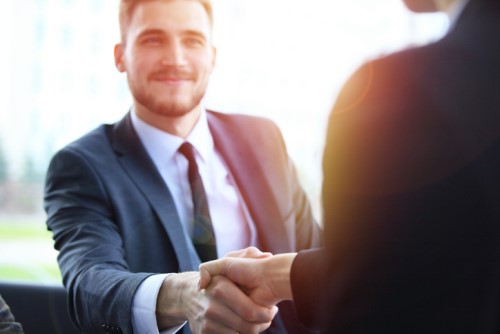 When I first started originating many years ago I was told to go visit real estate offices to meet and greet agents. Of course, this is much easier said than done these days, but back then you could walk into a real estate office and there would be agents there.

The first instinct we all have is to plaster the offices with flyers and hope for a phone call. This is a huge mistake that took me many years to figure out.
Mailboxes don't give you loans, people do! Stuffing rate sheets or informational flyers will not get you new business. Sending e-mails or social posts is today's version of this same mistake. You must meet agents and get to know them as people. They must come to know, like, and trust you before they will give you any new business.
Remember, they are trusting you with their income and reputation. This is a critical piece of information to keep in mind and it's worthwhile for you to go back and re-read this headline. Write it down. Agents are literally trusting you with their commission checks and reputation when they refer you.
Not all agents are your target market. I have identified three different levels of agents, two of which I generally avoid and one that I suggest you target like a laser beam.

Level 1 Agents
These are the realtors that are either very part-time or are really just selling real estate to get out of the home. Many are financially well off and are simply out there to keep themselves busy and active.
These agents are generally very friendly and will always be happy to have lunch with you or speak with you. That's because they are simply trying to kill some time. The part-timers are always looking to gain knowledge but 8 out of 10 will not succeed long term in this business.
My suggestion is to avoid these agents.
Level 2 Agents
These agents are the top producer agents with large teams and large volume. Most will not give you the time of day. But if you somehow are successful in getting to them and something goes wrong with a transaction, they will dispose of you like an old and used Schick razorblade.
They generally are not loyal and work with whoever is willing to spend the most co-marketing with them. There are certainly exceptions to every rule, but I would suggest staying away from these agents.
Level 3 Agents
These are the agents I love working with and spend my time focusing on. They may be full-time or part-time but working towards transitioning to full time. Level 3 agents will generally do 15-20 transactions per year, so they are not the top producers, but they are also not at the bottom either. They are right smack in the middle. They will generally be reachable and loyal and will truly appreciate working with a great lender who can assist them with getting to the next level.
Bottom Line
Don't simply go out with the goal of meeting agents. Identify the Level 3 agents in your market and use the tools and tactics you have at your disposal to make them long term referral sources.
Brian Sacks is a national mortgage expert with Homebridge Financial Services Inc. located in Owings Mills, Maryland. He has compiled over 30 years of mortgage experience and career closings of 8,000 loans in excess of $1 billion. He is a recognized leader in the mortgage industry, and is the resident expert for NBC Channel 11 in addition to appearances on the CBS and ABC stations. Brian has appeared nationally in over 42 states and is considered the national expert on working with credit challenged buyers. Brian is also a respected coach, and speaker and the founder of the Top Originator Mastermind. You can watch his 4 part Free Video Series on How To Close More Loans- Make More Money And Still Enjoy Life at http://TopOriginatorMastermind.com/mpa.