Mortgage insurer says home prices are unlikely to fall in the coming year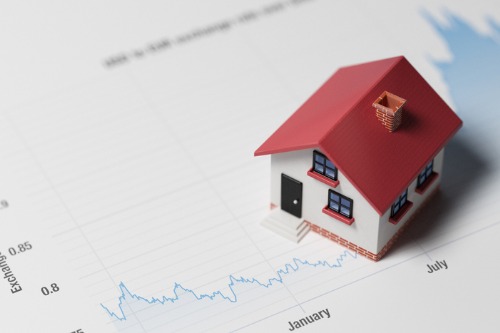 Tight inventory, especially among entry-level homes, is likely to support home prices in 2020.
The latest Housing and Mortgage Market Review (HaMMR) from Arch MI also sees the housing market helping to limit the severity of a future recession.
"Unlike past recessions, there is now an extremely low inventory of homes. That's why we expect the price of entry-level homes to once again grow faster than incomes in 2020," said Dr. Ralph G. DeFranco, Global Chief Economist for Arch Capital Services Inc., and the author of the HaMMR. "First-time homebuyers are in a difficult spot because builders aren't constructing enough homes at the more affordable end of the market, but the positive side is that low inventory and very high mortgage quality will likely limit the severity of a future recession, though we aren't predicting when the next downturn could occur."
There is also an increase in iBuyers ahead, meaning more investors who are able to make almost instant cash-offers, again driving the competitive market.
The risky markets
The mortgage insurer's quarterly Arch MI Risk Index suggests the probability of home prices being lower in two years held steady at 11% in the third quarter of 2019, the same as in the previous quarter.
However, while beating the long-term average of 20% risk are North Dakota and Oregon, both at 24%, followed by Colorado at 23%, West Virginia at 22% and Washington at 21%.
Fall 2019 Arch MI Risk Index
States with the Highest Risk Index Values (Probability of Price Decline Times 100):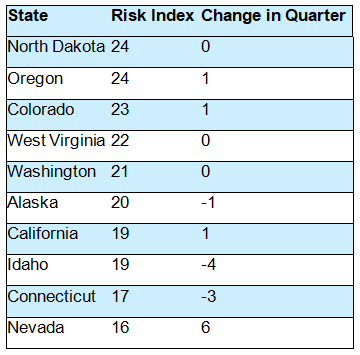 Among the 100 largest metros, the Miami, Florida, area has the highest Risk Index value (37%), with a glut of unsold condos and home prices that look overvalued.
The greater Lakeland, Florida, metro area near Tampa, Florida, looks overvalued after seeing rapid price appreciation over the past two years. The rest of the "Top 5" includes Denver, Colorado (34%), Riverside-San Bernardino-Ontario, California (31%) and Anaheim-Santa Ana-Irvine, California (29%).