Is it all downhill from here?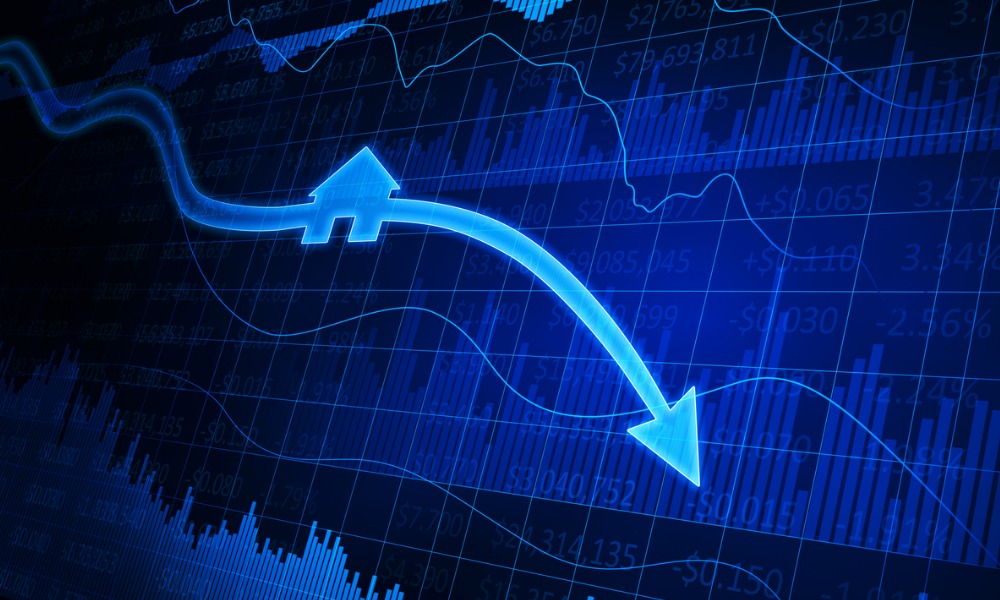 As persistent supply chain issues continue to cause headaches for builders, new housing starts dropped for the second straight month in October after rebounding briefly in August.
Stats from the Census Bureau showed that new home starts slipped 0.7% from September's revised estimate of 1.53 million units to a seasonally adjusted annual rate of 1.52 million in October – below expectations of 1.58 million, but modestly higher than a year ago.
Single-family housing starts fell 3.9% to 1.04 million – the slowest pace since August 2020 – while multifamily starts rebounded from September's decline to 481,000 in October.
"While groundbreaking on new homes slowed in October, housing permits, a leading indicator of future starts, rose, which is a good sign that home building is beginning to accelerate to keep up with the pace of household formation," said First American chief economist Odeta Kushi.
Building permits for new homes were running at a seasonally adjusted annual pace of 1.65 million, up 4% from the revised September rate of 1.59 million and 3.4% above the October 2020 rate of 1.60 million. Single-family authorizations posted a 2.7% month-over-month gain to 1.07 million, while multifamily permits were at a rate of 528,000 in October.
Read next: How did homebuying sentiment change in October?
Kelly Mangold, principal at RCLCO Real Estate Consulting, pointed out that the September new home sales figures were strong. Mangold said this "reflects market optimism and indicates that once materials and labor become readily available, we are likely to see a similar surge in starts."
"Heading into winter, it is likely that activity will be more robust than is typical for the holiday season," she added. "Buyers are continuing to hunt for their dream home amid limited inventory levels, and builders continue to work through their backlogs."
"However, we have underbuilt new housing relative to the demand for years," Kushi said. "Building will have to exceed household formation for some time to reduce the housing stock 'debt' we have accumulated. If you build it, they will buy it, and builders are taking heart. With demand for new homes still high, homebuilder confidence in the market for single-family homes rose in November. Yet, headwinds remain."