Still, figures were the second-highest sales pace since nearly a year ago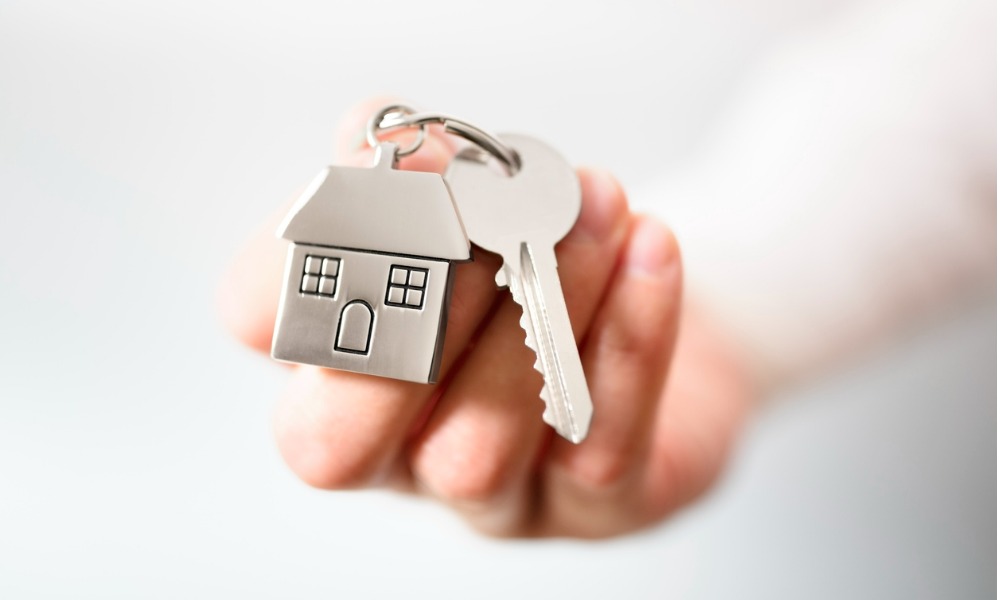 New home sales declined 4.5% in January following a double-digit increase in December, the US Census Bureau said Thursday.
Sales of new single-family homes slowed to a seasonally adjusted annual rate (SAAR) of 801,000 in January, down from the upwardly revised SAAR rate of 839,000 the month before. A year ago, there were an estimated 993,000 new home sales.
Fannie Mae chief economist Doug Duncan said the January report was modestly weaker than expected and may have been held back in part by the Omicron wave and unseasonably cold weather over the month.
"However, the figure was still the second-highest sales pace since March 2021," he noted. "Consistent with recent data on existing home sales, we believe many buyers may have rushed to make their purchases around the turn of the year to get ahead of expected increases in mortgage rates."
At the end of January, the median sales price of new homes sold was $423,300, and the average sales price was $496,900. The for-sale inventory of new houses was 406,000, representing a supply of 6.1 months at the current sales rate.
"The month's supply of homes for sale rose five-tenths to 6.1, though this was driven almost entirely by a 10.4% increase in the number of homes for sale but not started," Duncan said. "The story is similar for new homes sold, as the number of homes sold but not started jumped 30.2%, while houses sold that are under construction and completed each pulled back. Together, these point to homebuilders still struggling to keep up with construction orders."
Read more: Severe production delays temper builder confidence
Duncan said the report points to a likely modest downward revision to their near-term new sales forecast.
"We continue to expect new home sales to have a strong year as builders continue working through their current construction backlogs and as demand for new homes remains strong due to the historically tight supply of existing homes available for sale," he said. "However, changing monetary and fiscal policy, as well as recent geopolitical events, pose a larger-than-usual risk to both our interest rate and housing activity forecasts. These developments will likely shape our outlooks going forward."