Sales were strong before the COVID-19 outbreak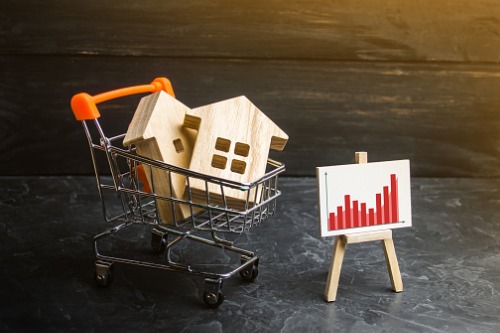 Sales of newly-built US homes were strong at the start of the year with February data confirming the pre-coronavirus demand.
Data from the HUD and US Census Bureau reveal a 14.3% gain year-over-year with a seasonally adjusted annual rate of 765,000 units. The Northeast led the gains.
Although February's total was down 4.4% from January, that month's figures were upwardly-revised. The two months reflect the highest monthly sales pace since July 2007.
The National Association of Home Builders is expecting the market to rebound after a coronavirus-related impact.
"The February numbers reflect the strong state of the market before coronavirus concerns set in," said NAHB Chief Economist Robert Dietz. "Given the momentum in the housing market at the start of the year, we do expect sales and construction activity to weaken during the third quarter; but housing's potential suggests it will be a sector that will help lead the economy during the eventual rebound once virus mitigation is complete."
Northeast gains
The Northeast saw a significant rise in new home sales in February, increasing 38.9%. Meanwhile, they were 1% higher in the South but down 7.3% in the Midwest and 17.2% in the West.
Inventory fell to a 5 months' supply, with 319,000 new single-family homes for sale, 6.7% lower than February 2019.