But are they being over optimistic given affordability, student loan debt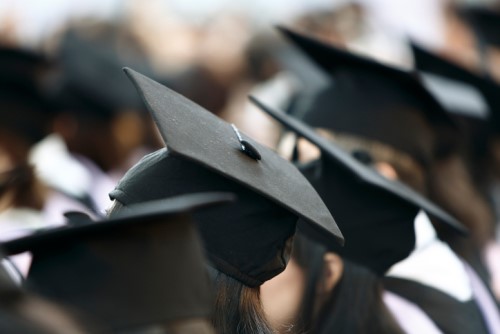 America's college graduates are feeling optimistic about achieving homeownership and feel that it is important but are they being realistic?
A new survey of college grads under 30 by the not-for-profit real estate corporation The NHP Foundation found that although 89% of respondents are comfortable renting vs. buying a home for now, 60% expect to become homeowners within 1 to 5 years.
The optimistic cohort also believe that they will be better off than their parents (88% said so) despite recent reports that suggest otherwise.
One thing that may derail the desire to buy a home is student loan debt, held by 55% of respondents and amounting to more than $50K in 10% of cases.
Despite this financial burden, 38.8% of respondents say they will have paid down their student loans within 1-3 years.
Homeownership is important
The desire to own a home remains very strong with 70% believing homeownership is "important" to "very important".
But a challenge for these young adults is finding affordable housing in under-supplied markets.
Renting is also likely to present a challenge for those wanting to save for a down payment; two thirds of respondents are aware that renting is likely to take more than 30% of their income.
"We were surprised to learn that 54% of these young graduates know that they could potentially qualify for affordable housing under HUD's definition," stated Richard Burns, President & CEO of The NHP Foundation. "This helps us understand how we need to consider housing to suit these renters, who may be in apartments for longer than they think."