Rapid climb finally pauses for the first time since March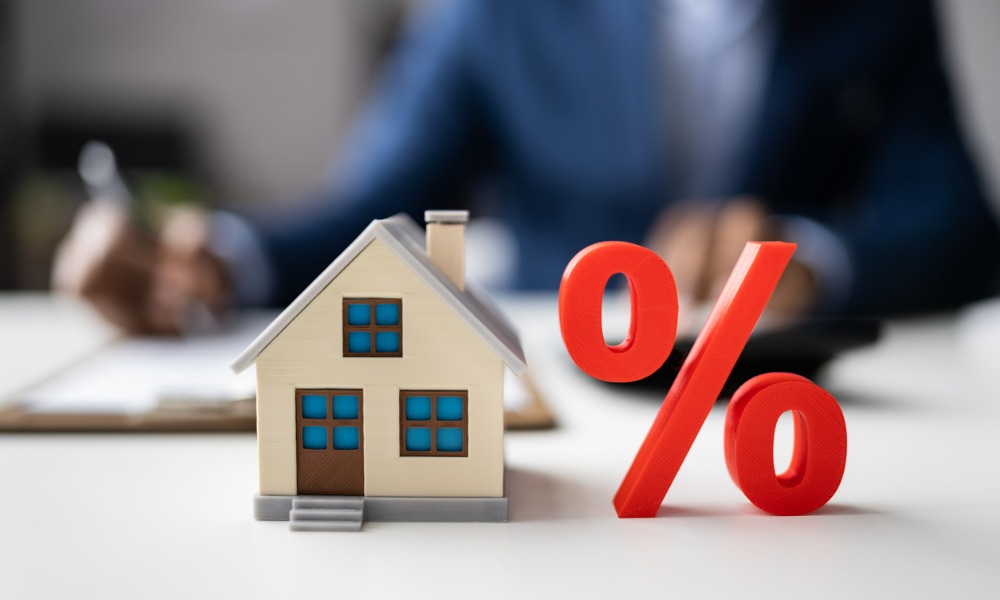 After weeks of increases that pushed mortgage rates past 5%, the steady rise took a break this week.
The average 30-year fixed mortgage rate inched down one basis point from last week to 5.10%, according to Freddie Mac's latest survey results. Meanwhile, the 15-year mortgage rate increased to 4.40% from 4.38% a week ago, and the five-year Treasury-indexed hybrid adjustable-rate mortgage rose three basis points to 3.78%
Still, Freddie Mac chief economist Sam Khater said the combination of surging home prices and rate hikes has already dampened purchase demand.
"Homebuyers navigating the current environment are coping in a variety of ways, including switching to adjustable-rate mortgages, moving away from expensive coastal cities, and looking to more affordable suburbs," Khater said. "We expect the decline in demand to soften home price growth to a more sustainable pace later this year."
Read more: Closing costs keep pace with rapidly rising home prices
According to the Mortgage Bankers Association, refinance mortgage applications were down 9% and purchase applications posted an 8% decrease. Both new and pending home sales also suffered declines in March, down 8.6% and 1.2%, respectively.
Mortgage Professional America reached out to mortgage originators to ask how they are factoring rising rates into their business capacity and outlook for the mortgage market.
"I still think the rates are low, especially from when I started, so it is still a good time to buy," said Allison Rizzo, broker/co-owner of Motto Mortgage Success. "Here in New Jersey, like most of the country, we are having an inventory shortage, and the market is crazy. I've read reports that say it's going to continue to go up, and some have said it's going to plateau. I'm not really sure. All I know is that every client is going to have a different need, and I'm ready to help."
Brian Scott, senior loan officer at Guaranteed Rate Affinity, agreed with Rizzo. "Rates are rising, but they are still historically low. I'm seeing a lot of bidding wars because it's a seller's market, and there is currently low inventory. Buyers have to act quickly because they no longer have the choice they were used to before."
"With rates poised to go up, I'm sticking with my tried-and-true mortgage lending principles: grow your knowledge base, diversify products, and put in the legwork to earn your success," said Devin Fahrner, mortgage advisor at Finance of America Mortgage. "Of course, knowledge and diversification can only take you so far - you also need the work mindset to put in the long hours, learn the industry inside and out, and develop well-rounded expertise that withstands economic shifts. If you don't do that, you're not going to be able to respond well to the changing rate environment or find success in this career path."