Experts anticipate continued lower rates as market turmoil starts to settle down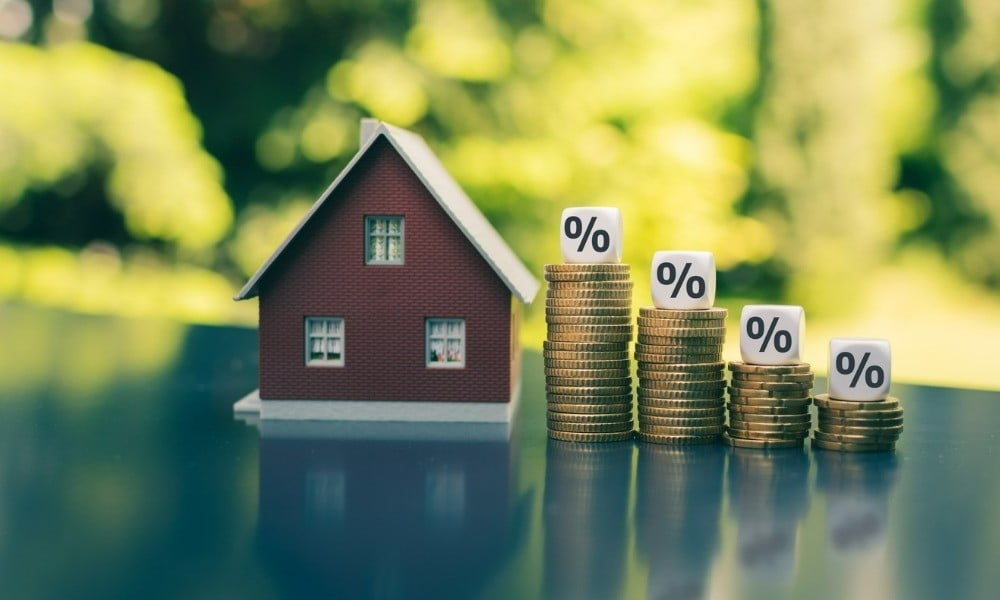 The 30-year mortgage rate edged down this week following the Federal Reserve's latest rate hike.
Freddie Mac reported Thursday that the average 30-year fixed mortgage rate dropped four basis points week over week to 6.39%. The 15-year fixed mortgage, on the other hand, climbed five basis points to 5.76%.
"This week, mortgage rates inched down slightly amid recent volatility in the banking sector and commentary from the Federal Reserve on its policy outlook," said Sam Khater, Freddie Mac's chief economist. "Spring is typically the busiest season for the residential housing market, and, despite rates hovering in the mid-6% range, this year is no different. Interested homebuyers are acclimating to the current rate environment, but the lack of inventory remains a primary obstacle to affordability."
The Fed raised its benchmark rate by 25 basis points to the highest level in 16 years. This puts the Fed's interest rate between 5% and 5.25%. But the hike is expected to be the last, or at least for a while, according to Greg McBride, chief financial analyst at Bankrate.
"This could be the last," he said. "If the Fed chooses to sit back and evaluate inflation, the state of the economy, and the cumulative impact of all the rate hikes."
Mike Fratantoni, chief economist of the Mortgage Bankers Association, agreed that this may be the peak rate for this cycle.
"Potential homebuyers and their mortgage lenders may be breathing a sigh of relief," Fratantoni said. "We continue to expect that mortgage rates will drift down over the course of the year as the economy slows, as we move closer to the Fed lowering rates beginning in 2024, and as financial market volatility finally begins to settle down.
"In the near term, tighter credit conditions will slow the pace of economic activity. The housing sector is already operating under tight credit, so we don't expect this headwind to outweigh the benefits from somewhat lower mortgage rates. The housing market is likely pulling the economy out of this slowdown, as it typically does.
"While lower mortgage rates will help with affordability, they won't solve for the lack of inventory on the market, particularly of existing homes. This lack of supply will continue to be the primary constraint on home sales through 2023."
Want to make your inbox flourish with mortgage-focused news content? Get exclusive interviews, breaking news, industry events in your inbox, and always be the first to know by subscribing to our FREE daily newsletter.