However, default risk improves in Q2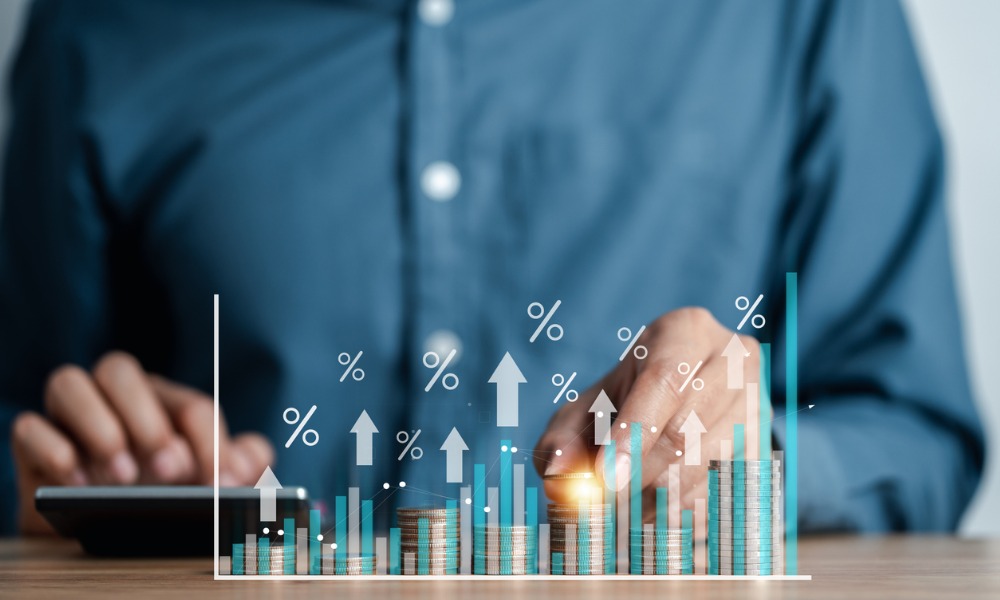 Mortgage origination volume has returned to pre-pandemic lows as interest rates showed no signs of coming down from record highs, according to consulting firm Milliman.
Elevated mortgage rates, which hovered at 7% in recent months, continued to deter potential buyers from purchasing homes or refinancing. Milliman's new report showed that purchase activity continued to dwindle in the second quarter, with purchase loans accounting for 87% of total originations.
"Mortgage originations for both refinance and purchase loans are in line with 2019, similar to volume we saw pre-pandemic," said Jonathan Glowacki, a principal at Milliman and co-author of the MMDI. "The recent increases in interest rates have made rate/term refinance loans less attractive to home buyers, and about 68% of refinance originations in Q2 were cash-out refinance loans."
On the bright side, mortgage default risk for loans originated in Q2 declined 10 basis points to 3.02% quarter over quarter.
"Interestingly, the default risk for government-sponsored enterprise (GSE) acquisitions (purchased and refinanced loans backed by Freddie Mac and Fannie Mae) did not follow typically observed patterns during Q2," Milliman noted in its report.
Default risk for Freddie Mac loans rose five basis points to 3.09% due to increased borrower risk. Meanwhile, Fannie Mae loans saw reduced default risk, down from 3.17% to 2.96% in the second quarter.
The overall default risk for GSE loans fell 10% thanks to Fannie Mae, which had a greater volume of acquisitions in Q2 2023 – mostly purchase loans.
Stay updated with the freshest mortgage news. Get exclusive interviews, breaking news, and industry events in your inbox, and always be the first to know by subscribing to our FREE daily newsletter.