A rate and term refinance can offer numerous benefits but is not advisable to everyone. Here is everything you need to know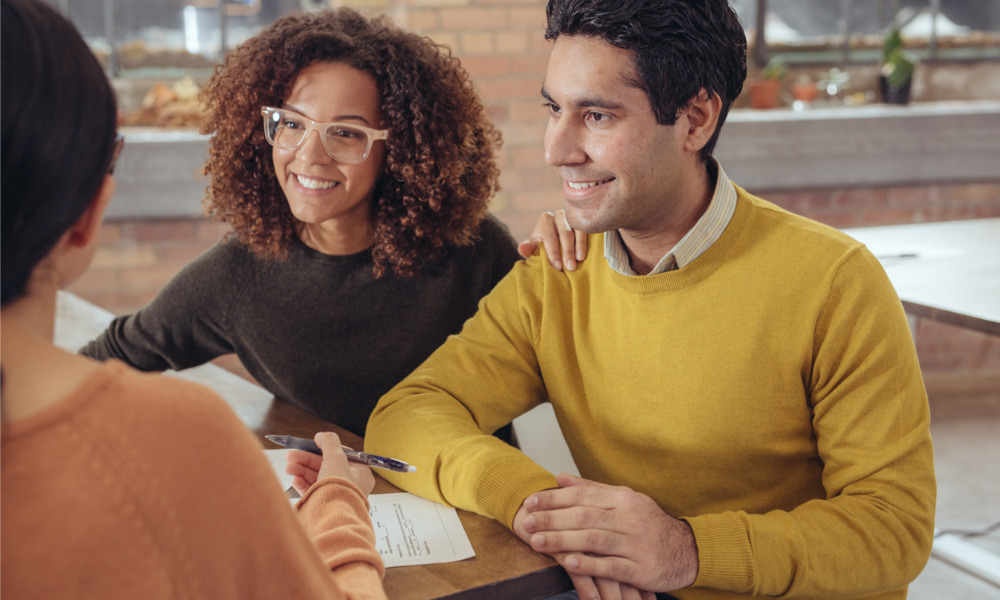 A rate and term refinance is a way to switch out your current mortgage with a new loan that provides you with better mortgage terms. For instance, you may secure a lower interest rate, a shorter repayment term, or lower monthly payments. Not only that, but this type of refinancing can help you change your loan type or eliminate mortgage insurance.
However, a rate and term refinance is not advisable to everyone. Because it will depend on your financial situation, it is best to take your time before you apply for one.
In this article, we will explain what a rate and term refinance is, how it works, and the benefits and risks involved. Here is everything you need to know.
Rate and term refinance is a type of refinancing that allows you to change the terms of your current loan and replace them with terms that are more favorable to you. Other terms for rate and term refinance are rate and term option and Rato mortgage. With a rate and term refinance, you get a new loan, pay off your previous mortgage, and make payments toward your new loan when you refinance.
One of the benefits of a rate and term refinance is it can give you more or less time to repay your loan. It can also give you a different monthly payment or a lower interest rate. Some mortgage lenders call a rate and term refinance a regular refinance.
Rate and term refinance: requirements
Before qualifying for a refinance, you must meet your mortgage lender's standards, just like when you applied for your initial loan. Here is a look at the requirements for a rate and term refinance:
Credit score
Debt-to-income (DTI) ratio
Home equity
Closing costs
Let's take a closer look at each of the requirements for a rate and term refinance.
Credit score
Minimum credit requirements for refinances usually depend on the loan type. To qualify for a refinance for a conventional loan, most mortgage lenders require a credit score of 620 minimum. For FHA loans, the median minimum qualifying credit score is 500, although most mortgage lenders set their own requirements.
Debt-to-income (DTI) ratio
When looking at your refinance application, mortgage lenders also consider your debt-to-income (DTI) ratio. DTI compares the amount of money you have coming in with your recurring monthly debt payments. It is calculated by dividing your monthly minimum debt payments by your earnings each month, before taxes. Your DTI should be 50% or lower before you apply for a rate and term refinance.
Home equity
Your home equity is the percentage of the home loan principal that you have already paid off. Before you refinance, you will want to have at least 20% equity in your home. While it is possible to refinance with a lower percentage of home equity, you will likely miss out on the most favorable interest rates.
Closing costs
When you get a rate and term refinance, you will need to consider closing costs. Typically, closing costs for a refinance are between 2% and 6% of the principal balance on your loan. If you are unable to cover closing costs upfront when you refinance, you might be able to roll them over to your new loan. If you have enough equity, you can opt for a no-closing-cost refinance.
In most cases, there is no waiting period for a rate and term refinance. Your current mortgage lender may ask you to hold off six months between loans, however you are free to refinance with a different mortgage lender instead. If you are taking cash out, you must wait six months after your most recent closing to refinance. If you are using a government-backed Streamline Refinance program, you will often have to wait up to 210 days (about 7 months).
As a homeowner, you can take advantage of numerous benefits when you do a rate and term refinance. Let's take a look at when you should opt for this type of refinancing:
Lower you rate
If current interest rates are less than when you first got your loan, you might be able to secure a lower rate. You may also qualify for a lower interest rate if you have a stronger credit score or less debt than when you got your initial loan. If you take an interest rate that is even a fraction of a percentage less, you may be able to save thousands over the course of the loan.
Reduce your payment
When you refinance a home loan to a longer term, your monthly payment is reduced. Why? You give yourself more time to repay your loan and make more payments overall. If you are having difficulty making your payments, refinancing to a longer term and reducing your monthly payment may also help you avoid foreclosure. Keep in mind, however, that refinancing to reduce your payment means you will end up paying more in interest over the long run.
Change your term length
You can use a rate and term refinance to change your loan to a shorter term. For instance, a rate and term refinance will allow you to refinance from a 30-year mortgage to a 15-year mortgage. While doing this will increase your monthly payment, you end up paying less in interest over the life of the loan. That may mean thousands or even tens of thousands of dollars in savings.
Another consideration is if you are earning more income than you were when you got the loan in the first place. If you do a rate and term refinance, you may end up owning your home sooner.
Change your loan type
If you go with a rate and term refinance, you may also be able to change the type of loan you have. For instance, you might be able to refinance an adjustable-rate mortgage (ARM) into a fixed-rate mortgage. It also works if you want to refinance an FHA loan into a conventional loan.
Learn how does FHA cash-out refinance works in this article.
Getting a rate and term refinance is not much different from when you got your original mortgage. It is a similar process. You have to submit financial documentation and application to your lender, which will then review your creditworthiness income, and other factors to either okay or deny your loan.
Here is a look of the steps required to get a rate and term refinance:
Apply
Before applying, it is a good idea to shop around between mortgage lenders to compare mortgage rates to ensure you are getting the best value. After selecting a lender, you will need to fill out a refinance application and submit supporting documents. These usually include bank statements, pay stubs, and W-2s.
Lock in interest rate
Your lender will send you a formal loan estimate after you submit your application. This outlines key features of your home loan, which include repayment term, fees, and interest rate. You can also lock in your mortgage rate for 30 to 60 days. Doing so will safeguard from changes to interest rates while your loan is being processed.
Get home appraisal
For most refinances, mortgage lenders schedule an appraisal of your home to determine its market value. This is based primarily on the property's condition as well as the final selling prices of similar homes in the area.
Review closing disclosure
Prior to closing, you will receive a closing disclosure finalizing the projected closing costs that have been detailed in the loan estimate. To ensure they match, you can compare the terms of the closing disclosure and the loan estimate terms. Before signing it, you should also ensure you totally understand and agree to the terms of your new loan.
Close
Now it is time to close on your loan. At this point, you will meet with your lender, discuss loan details, and sign your documents. You will also pay closing costs that have not been included in your loan. Once the documents are signed, you then enter a three-day rescission period when you can cancel your loan, if required.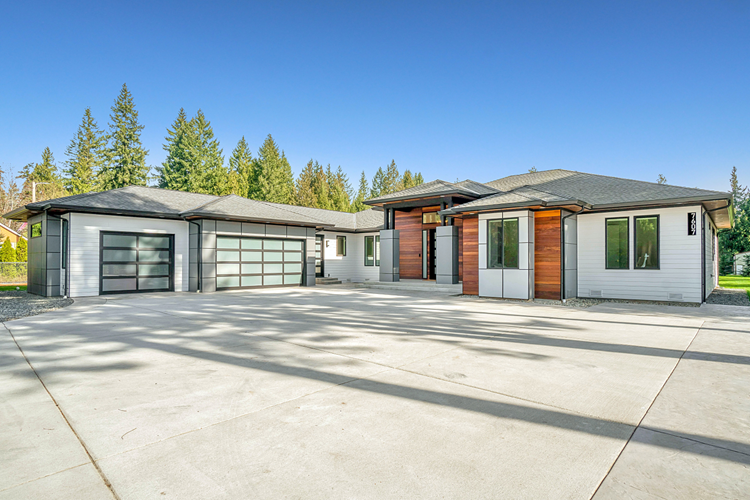 When determining whether to do a rate and term refinance, it is important to understand what it is, how it may help you, and whether you qualify. While there are numerous benefits to getting a rate and term refinance, it may not be ideal for everyone, or right for all situations.
Remember: the more knowledge you have, the better off you will be.
For help determining if a rate and cash refinance will work for you, get in touch with one of the mortgage professionals we highlight in our Best of Mortgage section. Here you will find the top performing mortgage professionals across the USA.
Did you find these tips useful? Do you have experience with a rate and cash refinance? Let us know in the comment section below.