Rising interest rates have slowed activity according to latest stats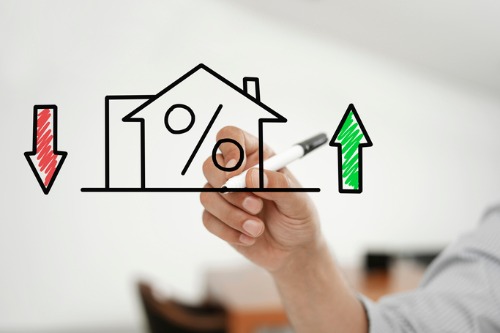 We may have already seen the peak in refinance activity by millennials according to a report from Ellie Mae.
The firm's Millennial Tracker for November 2019, the latest month of data available, shows that 31% of all closed loans in the month were refinaces, down from 34% a month earlier.
This coincided with rising 30-year mortgage rates (3.95% average in November for millennials compared to 3.90% in October) and was the first month-over-month decline since May 2019.
There was a decline in rates for FHA and VA loans closed by millennials in November but 73% of the loans closed were Conventional with an average rate of 3.97%, up from 3.90% in October.
"Millennials are well-educated on their options as homeowners and have played a major role in driving the refinance market in 2019," said Joe Tyrrell, chief operating officer at Ellie Mae. "Interest rates increasing in November for the first time this year may indicate that the refinance boom has passed its peak, however rates are still relatively low and refinance share is up 21 percentage points year-over-year."
Ellie Mae's data shows that key markets across the United States saw the effects of surging interest rates as refinance share declined month-over-month in Los Angeles (56% to 50%), Chicago (43% to 38%), Austin (32% to 26%), Miami (28% to 22%), San Francisco (51% to 48%) and Dallas (30% to 26%).
The average FICO score for all loans closed in November remained relatively flat month-over-month, dropping one point to 729 while the average borrower age dipped slightly from 30.6 to 30.4.
Purchase activity rises
The refinance share falling means a relative rise for purchase loans closed by millennials in November.
"For millennials, 29 and 30 are prime homebuying ages and millions of millennials will reach this marker next year," added Tyrrell. "Millennials expect a balance of automation and human touch in the mortgage process and as their purchasing power continues to grow, it's important that lenders invest in technology to meet this demographic's expectations."