Annual rise driven by weak inventory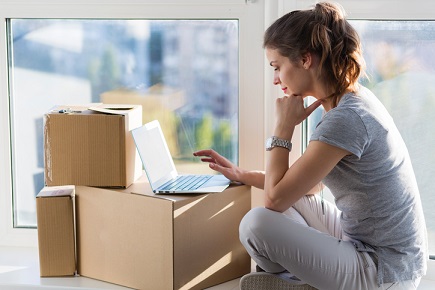 Home prices started 2018 with strong growth of 5.7% year-over-year the latest figures from the National Association of Realtors reveals.
Low supply levels have boosted price appreciation nationwide with the median existing single-family home price in the first quarter rising to $245,500.
The 5.7% annual rise quickened the pace of the previous quarter (5.3% year-over-year).
Sales price gains were widespread with 91% of measured markets or 162 out of 178 metro areas showing gains compared with the same quarter of 2017. There were double-digit gains for 30% of markets.
"The worsening inventory crunch through the first three months of the year inflicted even more upward pressure on home prices in a majority of markets," says NAR chief economist Lawrence Yun. "Following the same trend over the last couple of years, a strengthening job market and income gains are not being met by meaningful sales gains because of unrelenting supply and affordability headwinds."
Frustration rising say Realtors
The current market conditions, which have been worsening for buyers in many areas, are leading to increased frustration according to Realtors.
"Home shoppers are increasingly struggling to find an affordable property to buy, and the prevalence of multiple bids is pushing prices further out of reach," explains Yun.
At the end of the first quarter, there were 1.67 million existing homes available for sale, 7.2% below the 1.80 million homes for sale at the end of the first quarter in 2017. The average supply during the first quarter was 3.5 months – down from 3.7 months in the first quarter of last year.
With tight supply, and rising mortgage rates; household incomes are being stretched further.
"Prospective buyers in many markets are realizing that buying a home is becoming more expensive in 2018," says Yun. "Rapid price gains and the quick hike in mortgage rates are essentially eliminating any meaningful gains buyers may be seeing from the combination of improving wage growth and larger paychecks following this year's tax cuts."
Yun adds that the solution is simple.
"Homebuilders need to start constructing more single-family homes and condominiums to overcome the rampant supply shortages that are hampering affordability," he says.
Most expensive, most affordable markets
The five most expensive housing markets in the first quarter were the San Jose, California metro area, where the median existing single-family price was $1,373,000; San Francisco-Oakland-Hayward, California, $917,000; Anaheim-Santa Ana-Irvine, California, $810,000; urban Honolulu, $775,500; and San Diego-Carlsbad, $610,000.
The five lowest-cost metro areas in the first quarter were Decatur, Illinois, $73,000; Cumberland, Maryland, $86,200; Youngstown-Warren-Boardman, Ohio, $91,300; Elmira, New York, $100,800; and Binghamton, New York; $103,000.