The 30-year mortgage rate continues to stabilize following Fed rate decision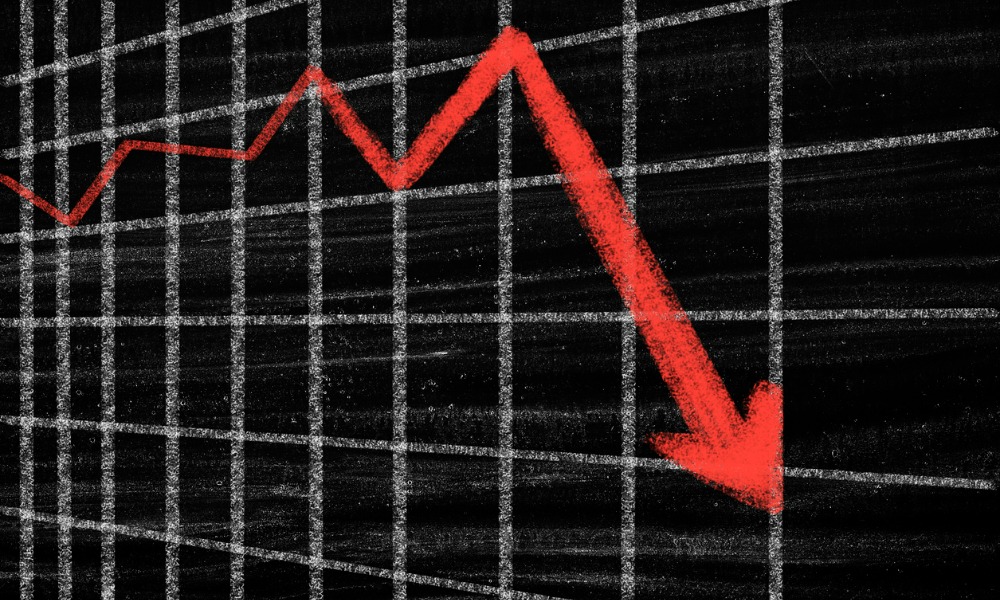 Long-term mortgage rates fell again this week after the Federal Reserve eased its interest rate hike to a half percentage point as it continues to combat inflation.
The 30-year fixed-rate mortgage was down two basis points from a week ago to 6.31% as of Dec. 15, according to Freddie Mac's Primary Mortgage Market Survey. The 15-year mortgage rate averaged 5.54%, down from last week's 5.67%.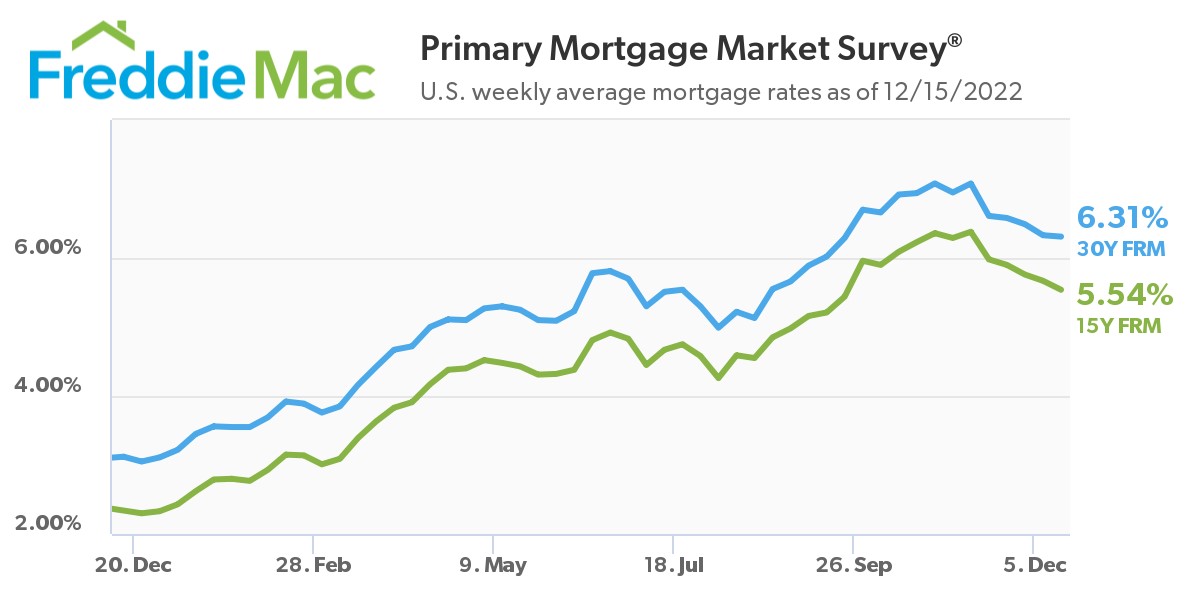 "Mortgage rates continued their downward trajectory this week, as softer inflation data and a modest shift in the Federal Reserve's monetary policy reverberated through the economy," said Freddie Mac chief economist Sam Khater. "The good news for the housing market is that recent declines in rates have led to a stabilization in purchase demand. The bad news is that demand remains very weak in the face of affordability hurdles that are still quite high."
Earlier this week, the Fed announced pausing its rate-hike cycle in December until early 2023. The central bank slowed its pace increases from 75 to 50 basis points.
"Perhaps more importantly for the mortgage market, they also signaled that they anticipate slower growth, higher unemployment, and higher inflation in 2023 than they had indicated at the September meeting," said Mike Fratantoni, chief economist of the Mortgage Bankers Association. "If recent trends continue with respect to consistent declines in inflation amidst an increasing risk of recession, we may be near the peak rate for this cycle, now expected to be just over 5%. MBA is forecasting a recession for the first half of 2023 as the full impact of these rate hikes is absorbed throughout the economy.
"The housing market has certainly welcomed the recent decline in mortgage rates. This decline is reflecting market expectations of being near the peak for short-term rates, as well as increased signs that the US is headed for a recession next year. Weaker growth typically leads to lower long-term interest rates, including mortgage rates. MBA is forecasting that mortgage rates for 30-year fixed-rate loans, which were at 6.4% last week, are expected to drift down and end 2023 around 5.2%."
Marty Green, principal at Polunsky Beitel Green, agreed that interest rate increases will likely be moderated going forward. He expects further increases in 2023 will be in the more typical 25 basis point increments.
"In terms of residential mortgage market activity, we have begun to see some modest improvement as the combination of home price reductions, increased inventory, and an improved interest rate environment have convinced some buyers to re-enter the market," Green said. "But market activity is far below what was occurring earlier in 2023 as home affordability, the transition of the residential real estate market, and the fears of a recession continue to significantly dampen demand for housing.
"Interestingly, mortgage market participants are still optimistic that interest rates will fall in 2023. The question is whether the market is just being overly optimistic or whether the market actually has a better reading on inflation and the possible effects of a recession than the Federal Reserve does."
How will this impact your business? Share your thoughts and be the first to comment below.