Lender launches mello smartloan for end-to-end digital experience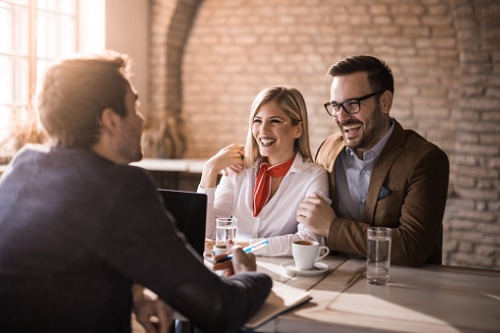 A new digital mortgage experience has been launched today (2/20) by loanDepot with the lender claiming an industry first.
The 'mello smartloan' is an end-to-end digital loan experience combining the lender's mello origination technology with expanded, intelligent data sources to create a 'smartloan.'
Anthony Hsieh, Founder and CEO of loanDepot says it's designed with online-savvy consumers in mind to create the experience they expect.
"The mello smartloan leapfrogs decades of traditional industry reliance on paper documentation and physical files," he explains. "Our unmatched technology accelerates beyond current front-end data validation techniques to eliminate homebuyers' biggest stressors: voluminous documentation requirements and extended loan processing and cycle times. The mello smartloan™ eliminates the paperwork and the guesswork while delivering a great product at a great value."
Fast and secure
The new product can cut up to 80% of the work required from application to loan close and can often bypass costly and time-consuming appraisals. loanDeport says that loan officers can deliver results in minutes, at no obligation.
For customers, the loan can be closed in as little as 8 days with income, asset and employment verification, credit checks, appraisal, title and flood validation, and closing interconnected digitally.
The lender says that the process is secure as well as fast and it projects that up to 55% of new loanDepot applicants will ultimately be eligible for a mello smartloan.
"We built the mello smartloan with one goal in mind – the customer experience, where obtaining a loan complemented our customers' digital lifestyles," said Tammy Richards, COO of loanDepot. "We are committed to making the entire end-to-end loan process easier, faster, stress-free and a natural extension of our customers' lives."