Annual survey from United Van Lines reveals interstate migration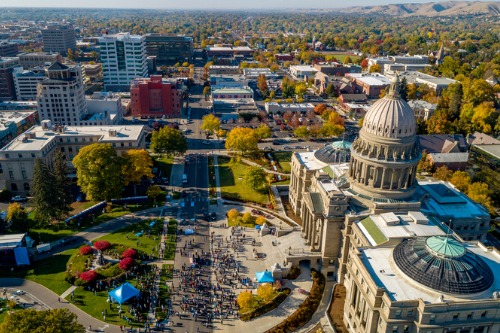 Idaho is the most popular destination for American home-movers according to a new survey.
United Van Lines' annual survey of migration patterns puts the Gem State at the top of the list of states for inbound migration for the first time in the 25-year history of the survey.
Meanwhile, New Jersey is the top state for outbound migration.
"Key factors like the Baby Boomer generation re-locating upon reaching retirement age as well as states' economic performances and housing costs drove these 2019 moving patterns," said Michael A. Stoll, economist and professor in the Department of Public Policy at the University of California, Los Angeles. "United Van Lines' study encompasses data consistent with the broader migration trends to western and southern regions that we've been seeing for several years now."
More Baby Boomers moved than any other age group in 2019 with those aged 55-74 accounting for more than 45% of all inbound United Van Lines moves in 2019.
Moving In
The top inbound states (with 250 moves or more) of 2019 were:
Idaho
Oregon
Arizona
South Carolina
Washington
District of Columbia
Florida
South Dakota
North Carolina
New Mexico
Moving Out
The top outbound states for 2019 were:
New Jersey
Illinois
New York
Connecticut
Kansas
Ohio
California
Michigan
North Dakota
Iowa
Maine and Oklahoma were among the states deemed as balanced with almost the same number of outbound movers as inbound.