Pent-up demand in undersupplied market is still a good sign, expert says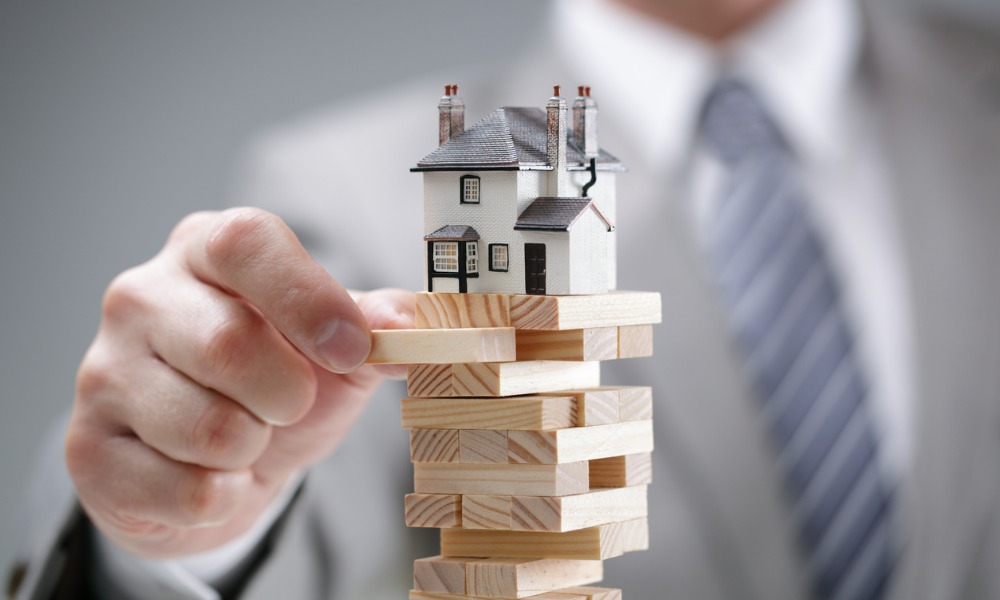 Overall housing starts fell for the third consecutive month in June as increased interest rates and elevated construction costs dealt severe blows to the once-hot housing market.
Privately-owned housing starts in June slowed to a seasonally adjusted annual rate of 1.56 million units, the Census Bureau said Tuesday. The June figure is down 2% from the upwardly revised May estimate of 1.59 million units and is the lowest reading since September.
"Rising mortgage rates continue to impact this industry, and the availability of labor and materials continues to slow the rate of new starts," said Kelly Mangold, principal at RCLCO Real Estate Consulting. "There is a lot of uncertainty around future conditions, and the lingering possibility of a recession has caused both builders and buyers to take a temporary 'pause' as they adjust to the evolving market."
Read more: Quarterly increase in home prices at a near-record high
The monthly decline was driven by a slide in single-family starts – down 8.1% month over month to 982,000 units. Meanwhile, the rate for multifamily homebuilding in June was 568,000.
"Single-family starts are retreating on higher construction costs and interest rates, and this decline is reflected in our latest builder surveys, which show a steep drop in builder sentiment for the single-family market," said Jerry Konter, chairman of the National Association of Home Builders (NAHB). "Builders are reporting weakening traffic as housing affordability declines."
"While the multifamily market remains strong on solid rental housing demand, the softening of single-family construction data should send a strong signal to the Federal Reserve that tighter financial conditions are producing a housing downturn," added NAHB chief economist Robert Dietz. "Price growth will slow significantly this year, but a housing deficit relative to demographic need will persist through this ongoing cyclical downturn."
Overall, building permits posted a 0.6% dip to an annualized rate of 1.69 million. Housing completions in June also declined to 1.37 million units, a 4.6% drop from 1.43 million in May.
On the bright side, Mangold said the housing market is not oversupplied like in 2008.
"There are many reasons to retain a positive outlook within the for-sale market. Demographic drivers continue to indicate pent-up demand for housing, and many builders are still playing catch up after the previous years of undersupply in the market," she said.