NAR reveals existing-home sales figures in its latest report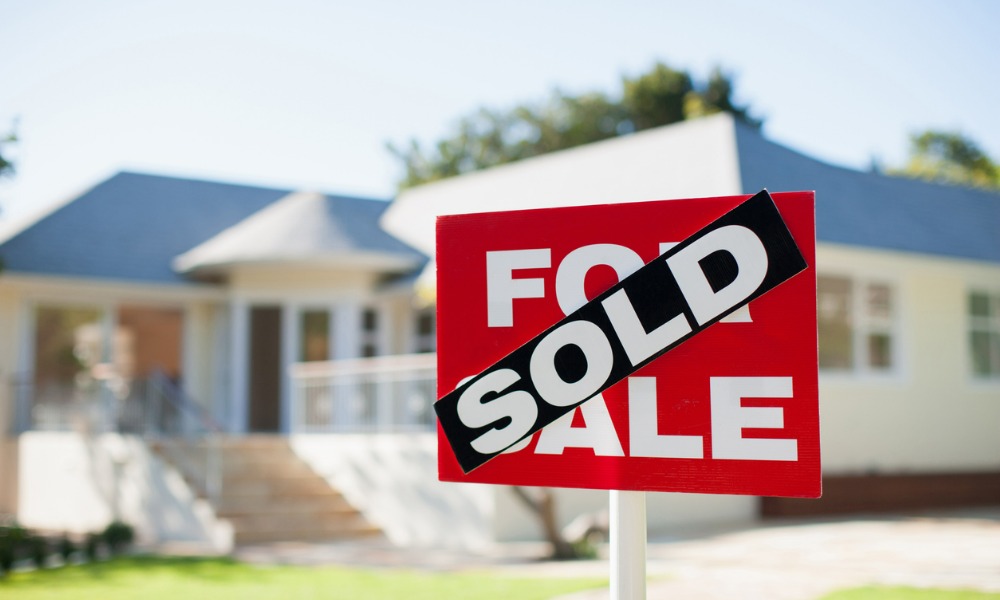 Existing-home sales fell for the third consecutive month as buyers continued to feel the pinch of high mortgage rates and home prices exacerbated by low supply.
Total existing-home sales dwindled 2.4% from March to a seasonally adjusted annual rate of 5.61 million in April, according to the National Association of Realtors. Year-over-year sales were down 5.9% to a 5.96 million pace.
"Higher home prices and sharply higher mortgage rates have reduced buyer activity," said NAR chief economist Lawrence Yun. "It looks like more declines are imminent in the upcoming months, and we'll likely return to the pre-pandemic home sales activity after the remarkable surge over the past two years."
"The data reinforces that the average price of a home is out of reach for most looking to enter the market, and with rising interest/mortgage rates, it's just gonna keep getting tougher," said David Auerbach, managing director of Armada ETF Advisors.
On the brighter side, total housing inventory improved 10.8% month over month to 1.03 million units at the end of April. Unsold inventory also increased, up from a 1.9-month supply in March to a 2.2-month supply at the current sales pace.
Read next: New residential construction skids below expectations in April
"Housing supply has started to improve, albeit at an extremely sluggish pace," Yun said. "The market is quite unusual as sales are coming down, but listed homes are still selling swiftly, and home prices are much higher than a year ago."
The median existing-home price for all housing types was $391,200, up 14.8% from April 2021. Properties typically remain on the market for 17 days, with 88% of homes sold staying on the market for less than a month.
Additionally, data from Freddie Mac showed that the average commitment rate for a 30-year conventional fixed mortgage rate jumped from 4.17% in March to 4.98% in April. That's compared to the 2.96% average commitment rate across all of 2021.
"Moreover, an increasing number of buyers with short tenure expectations could opt for five-year adjustable-rate mortgages, thereby assuring fixed payments over five years because of the rate reset," said Yun. "The cash buyers, not impacted by mortgage rate changes, remain elevated."