Housing starts and permits reflect strong builder confidence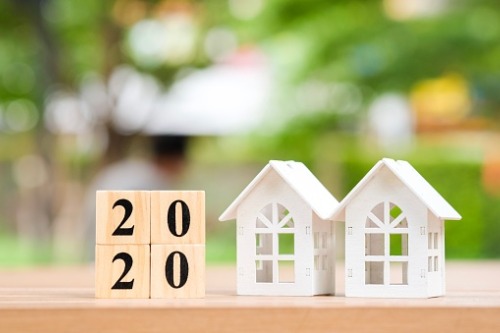 US housing starts were down in January from an upwardly revised December reading but the decrease was smaller than expected.
Data from the HUD and Commerce Department show a seasonally adjusted annual rate 1.57 million units. It was a 3.5% decrease from December but increased year-over-year.
"Housing starts were much higher compared to a year earlier, which is a sign that housing shortages could ease in some markets when those homes are completed," said Holden Lewis, NerdWallet's home and mortgage expert. "Note that I'm not saying housing shortages will end — just that they might be less bad."
Single-family starts decreased 5.9% to a 1.01 million seasonally adjusted annual rate, while the multifamily sector increased 0.7% to a 557,000 pace.
"The housing market – especially single-family – has regained momentum," commented First American Deputy Chief Economist Odeta Kushi. "January's permits data provided an encouraging sign with over 1.55 million housing permits [up 9.2%]. Even better is the single-family permits data, which is the highest it's been since 2007, and 20% higher than one year ago. Permits are a leading indicator of future housing starts, so this is another nod to the expected strength of the housing market in 2020."
Regionally in January, combined single- and multifamily housing production increased 31.9% in the Northeast and 1.2% in the West while starts fell 25.9% in the Midwest and 5.4% in the South.

The Northeast also led the gains for permits with a 34.6% increase, followed by an 8.2% gain in the Midwest, 8.0% in the South and 3.1% in the West.
"The housing recovery continues, as single-family housing starts have surpassed 1 million for the second consecutive month and multifamily production has been running above 500,000 for the same period," said Dean Mon, chairman of the National Association of Home Builders.
Builder confidence strong
Builder confidence remains high with the February reading of the NAHB/Wells Fargo Housing Market Index at 74, down 1 point from January.
"Steady job growth, rising wages and low interest rates are fueling demand but builders are still grappling with increasing construction and development costs," said Mon.