But the impact is not always positive researches find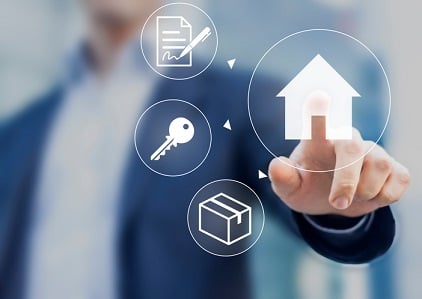 Are home prices affected by proximity to hospitals and colleges?
That's what a team of computer scientists from University of California – Riverside wanted to discover as they began an analysis of median home price data from 13,105 ZIP codes over 21 years and rent data from 15,918 ZIP codes over seven years to compare a ZIP code's appreciation, volatility, and vacancies to the size of a university or hospital within that ZIP code.
Their results confirmed that colleges and hospitals are 'opportunity hubs' with factors including jobs and high wages, but they also found that homes near these institutions see faster rises and falls of prices, creating a risk for investors.
"One of the questions we wanted to answer is if the presence of a university or hospital would have a stabilizing effect on prices in the event of a crisis like the 2008 housing market crash," said Vagelis Hristidis, a professor of computer science and engineering in UCR's Marlan and Rosemary Bourns College of Engineering. "What we found is actually the opposite. Investing close to a university or hospital may not protect you from price volatility."
What the findings show
Led by Hristidis and UCR computer science doctoral student Ryan Rivas, the group also determined that homes close to a university did have higher average prices and rents and were highest in ZIP codes with a university of 10,000-20,000 students.
Larger hospitals nearby meant higher average prices and rents – especially for 1 bedroom homes in smaller ZIP codes – while those with smaller hospitals actually saw prices below ZIP codes with no hospital.
Although the team found greater volatility in ZIP codes with hospitals or universities, they believe the institutions are not necessarily the cause of the volatility.
"It may be that investors are the first to leave when there's a crisis and the first to buy when there's an opportunity," explained Hristidis. "This may be one reason why areas without high housing demand have an overall more stable market."
The open access paper, "The impact of colleges and hospitals to local real estate markets," by Ryan Rivas, Dinesh Patil, Vagelis Hristidis, Joseph R. Barr and Narayanan Srinivasan, of HomeUnion, is published in the Journal of Big Data.