But in some regions, equity has jumped $20,000 says CoreLogic report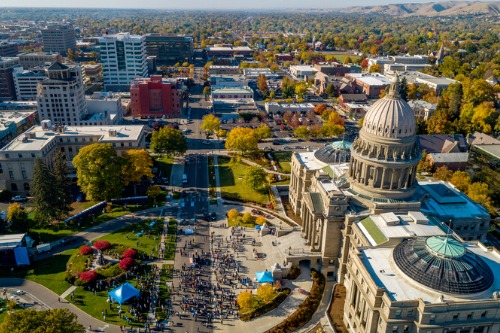 Rising home values have helped homeowners gain $5,300 in equity on average in the year to the end of the third quarter.
That means that the approximately 64% of homeowners with mortgages saw an average increase in equity of 5.1% year-over-year according to CoreLogic's Home Equity Report for Q3 2019.
For owners of 78,000 single-family homes, the quarter saw them regain equity while the number of homes that are underwater decreased by 210,000 (10%).
"Ten years ago, during the depths of the Great Recession, more than 11 million homeowners had negative equity or 25% of mortgaged homes," said Dr. Frank Nothaft, chief economist for CoreLogic. "After more than eight years of rising home prices and employment growth, underwater owners have been slashed to just 2 million, or less than 4% of mortgaged homes."
Best performing metros
Of course, in any average there are outliers and the metros where homeowners saw the largest increases in average equity included Idaho, ($25,800), Wyoming ($24,000), Utah ($21,000), and Montana ($17,800).
"The negative equity share continues to decline thanks to rising home prices across the nation," said Frank Martell, president and CEO of CoreLogic. "According to the latest HPI report, home prices increased an average of 3.5% year over year in October 2019. Out of all 50 states, homeowners in Idaho experienced the largest annual home price increase at 10.9%, while they also gained the most home equity, averaging $25,800."