Data shows there's less chance of another housing market crash, VP insists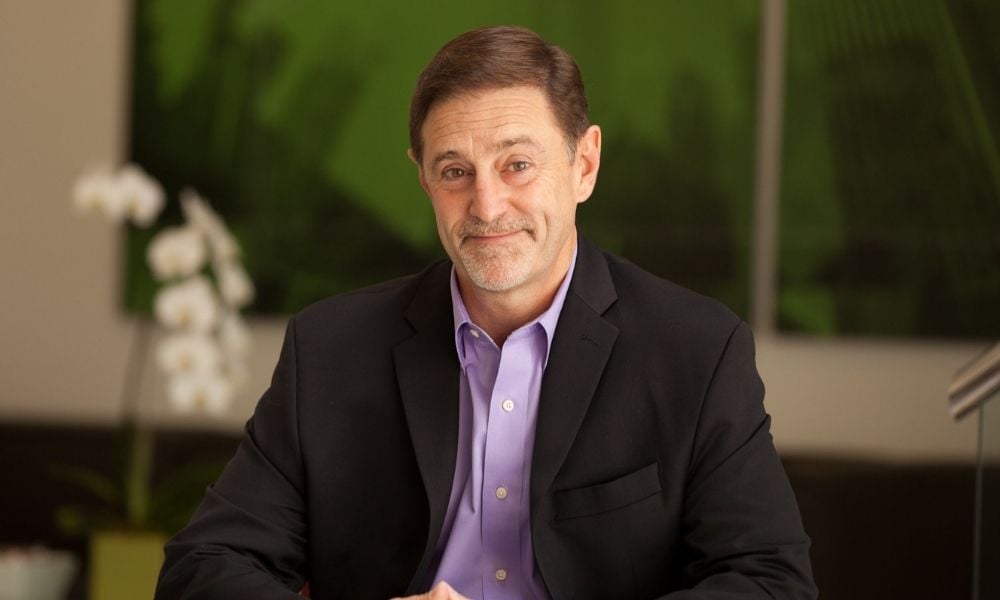 Nearly half of US mortgages were considered equity-rich during the first quarter of this year, according to a new report by property analytics firm, ATTOM.
The 'First-quarter 2022 US Home Equity and Underwater Report' shows that 44.9% of mortgaged residential properties in the country were considered equity-rich in Q1, meaning that "the combined estimated amount of loan balances secured by those properties was no more than 50%" of their estimated market values.
The figure was up from 41.9% in the last quarter of 2021 and up from 31.9% in the first quarter of 2021.
Rick Sharga (pictured), executive vice president of market intelligence for ATTOM, said the data was positive news for millions of homebuyers and proof that they were benefiting from rising home prices.
He said: "Record levels of home equity provide financial security for millions of families and minimize the chance of another housing market crash like the one we saw in 2008."
Nonetheless, he conceded that higher home prices and rising interest rates "make it extremely challenging for first time buyers to enter the market".
Read more: Which housing markets have been most vulnerable to COVID?
The report also looked at the number of underwater mortgages, those where homeowners owe more for their properties than they are worth.
It found that only 3.2% of mortgaged homes - representing one in 31 - were considered seriously underwater in the first quarter of 2022.
That was almost the same level as the 3.1% of all US homes with a mortgage in the previous quarter, but still substantially down from a year earlier, the report added.
Across the US, 45 states saw equity-rich levels increase from last year's Q4 to the first quarter of 2022, while those that were "seriously underwater" increased in 28 states, albeit by less than 1% in most cases.
Year over year, equity-rich levels rose in 48 states and seriously underwater portions dropped in 46 states.
The 15 states where the equity-rich share of mortgaged homes rose the most over the last six months were all in the western and southern US states, with New Mexico increasing from 35.3% in Q4 to 43.4% in the first quarter this year.
Florida showed the second biggest increase, up from 46.6% to 53.6%, followed by California, up from 53.7% to 60.5%.
On the flip side, states where the equity-rich share of mortgaged homes decreased the most between last year's fourth quarter and Q1 this year were South Dakota, down from 36% to 32.3%, Mississippi, down from 26.3% to 23.5%, and Louisiana, down from 22.5% to 21.6%.
Meanwhile, 12 of the 15 states with the biggest increases in the percentage of mortgaged homes considered seriously underwater from the fourth quarter of 2021 to the first quarter of 2022 were spread across the South and Midwest.
Again, Mississippi featured in the list, this time leading with the share of mortgaged homes seriously underwater up from 12.2% to 17%. This was followed by Missouri and Louisiana.
These latest equity trends come as the decade-long housing market boom appears to continue from late last year into early 2022, although at a slower pace, ATTOM noted.
Read more: Is a multifamily bubble on the horizon?
Across the US, median home prices rose by 2% during Q1, and 17% ahead year over year nationally.
The report also analyzed foreclosures in the US, saying that most people facing this possibility also had "at least some equity", while adding that only about 201,000 homeowners were facing possible foreclosure in the first quarter of this year.
Sharga noted: "Positive equity should give financially distressed homeowners better options than their counterparts had during the Great Recession (2008), when 33% of all homeowners were underwater on their mortgages.
"Hopefully, these borrowers will be able to tap into their equity to refinance their debt, or be able to leverage it to sell their property and get a fresh start."
The report acknowledged market analysis which predicted a slowdown in the housing sector this year, noting that the most recent gains happened "as a glut of home buyers kept chasing a historically tight supply of properties for sale, kicking prices up even higher".
Regarding this aspect, Sharga echoed the view that the housing market could be cooling. He said: "It's likely that equity will continue to grow through the rest of 2022, although home price increases should moderate as the year goes on.
"Rising interest rates, the highest inflation in 40 years, and the ongoing supply chain disruptions due to the war in Ukraine are likely to weaken demand and slow down home price appreciation."