Low rates mean that affordability reversed its 2019 challenges at year-end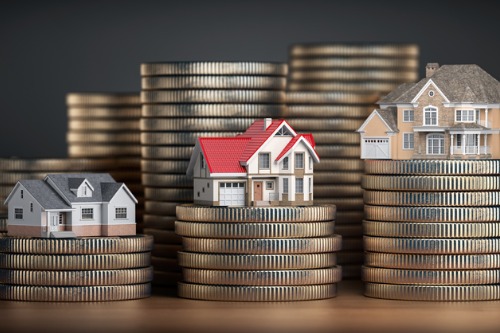 Homebuyers had some challenges in 2019 but the year ended with some positives including lower mortgage rates and better affordability.
Despite rising home prices, driven by increasing demand clashing with tight supply in many markets, homebuyers were compensated by the lower rates which returned affordability to levels not seen since early 2018.
Black Knight's Monthly Mortgage Monitor released today (Feb. 3) shows that the average 30-year mortgage payment dropped 10% between December 2018 and early January 2020.
During that timescale, the average national home price gained almost $13,000 and the growth rate – having declined from nearly 7% in early 2018 to just 3.6% in August 2019 – recovered to 4.6% year-over-year by the end of 2019.
It now requires 20.6% of median monthly income to purchase the same home as it did just over a year ago, the smallest such payment-to-income ratio in two years
All of this means homebuyers have gained 16% extra buying power, equating to an extra $48,000 based the US average home price.
Low end homes accelerating faster
Not all segments of the housing market have seen the same impact from falling interest rates, explains Black Knight Data & Analytics President Ben Graboske.
"The low end of the market, those homes in the bottom 20% by price, saw 6.6% annual growth, nearly three times the rate of the top 20%," he said. "That said, higher-priced homes have been more reactive to recent rate declines. The annual growth rate among the top price tier has more than tripled over the past four months – from 0.7% year-over-year in August to 2.3% as of December – while there's been very little acceleration at the lowest end of the market."
Although the lower rates have offset price gains to some extent in recent months, there is likely to be a time when the boost to the market that greater affordability has created, will again push prices to challenging levels.
"Recent history at comparable levels of affordability suggest acceleration in home price growth may well continue in the coming months as this increased buying power puts upward pressure on home prices across the country," noted Graboske.
Refinance candidates
In light of the Freddie Mac Weekly Mortgage Market Survey showing the average 30-year mortgage rate fell to 3.6% on Jan 23, Black Knight calculates that there are now 9.4 million 30-year-mortgage holders in good standing who have at least 20% equity in their homes, credit scores of 720 or higher and who could cut their current interest rate by at least 0.75% by refinancing.
This is the largest the population has been since mid-October 2019, when interest rates briefly fell below 3.6%. On average, these borrowers could save $264 per month, for an aggregate monthly savings of nearly $2.5 billion.