Zillow says New York and Florida have the best conditions for buyers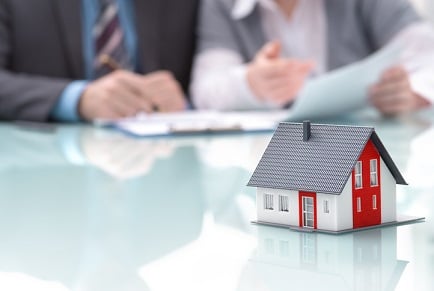 Spring is set to bring intense heat for some US housing markets this year while others will allow buyers more time and choice.
An analysis by Zillow finds that the most favorable conditions for homebuyers are in the New York metro area; assuming of course that they can afford to buy there! In New York City, bidding wars are not prevalent and homes are taking longer to sell.
Three Florida markets – Miami, Tampa, and Orlando – are also favoring buyers according to the analysis of the 35 largest US metro areas.
Meanwhile, despite a slower pace of home value growth in the past year, San Francisco, San Jose, Seattle, and Denver will challenge homebuyers with tight inventory and strong competition. Although the report notes that this is expected to ease later in the year.
Inventory climbing
"Blanket sellers markets are history," said Zillow senior economist Aaron Terrazas. "While inventory remains tight, it is starting to climb. The housing market has cooled and in a growing number of markets, buyers are gaining more and more leverage – especially those well-heeled buyers willing to pay top dollar in pricey communities. However, the crunch is still on in more affordable areas so the bulk of buyers continue to see some competition, though somewhat less than a few months ago."
Metropolitan Area
(Ranked Most
Buyer-Friendly to
Most Seller-Friendly)

Median
Home
Value

Median
Days On
Market

Most Buyer-Friendly City

Most Seller-Friendly City

New York, NY

$438,300

132

North Castle, NY

Montclair, NJ

Miami, FL

$283,800

99

Bal Harbour, FL

South Miami Heights, FL

Baltimore, MD

$267,900

97

Centreville, MD

Columbia, MD

Chicago, IL

$224,800

102

Glencoe, IL

Kenosha, WI

Philadelphia, PA

$232,700

90

Harrison, NJ

King of Prussia, PA

Pittsburgh, PA

$143,900

87

Monroeville, PA

Ross, PA

Tampa, FL

$213,600

75

Wimauma, FL

Madeira Beach, FL

Orlando, FL

$237,100

84

Lady Lake, FL

Sorrento, FL

Houston, TX

$205,500

89

Bellaire, TX

Dickinson, TX

Riverside, CA

$367,100

83

Apple Valley, CA

Ontario, CA

San Antonio, TX

$192,800

77

Fair Oaks Ranch, TX

Converse, TX

Washington, DC

$406,200

82

Prince Frederick, MD

Franconia, VA

Detroit, MI

$160,000

78

Oakland, MI

Madison Heights, MI

Cleveland, OH

$145,600

82

Shaker Heights, OH

North Olmsted, OH

San Diego, CA

$591,400

75

Rancho Santa Fa, CA

Santee, CA

Boston, MA

$467,000

74

Weston, MA

Cambridge, MA

St. Louis, MO

$167,000

76

Town and Country, MO

Affton, MO

Austin, TX

$308,200

74

Lago Vista, TX

Kyle, TX

Los Angeles, CA

$652,300

75

Malibu, CA

West Hollywood, CA

Minneapolis, MN

$268,100

74

Orono, MN

Inver Grove Heights, MN

Portland, OR

$397,300

80

Happy Valley, OR

Hillsboro, OR

Cincinnati, OH

$168,900

74

Union, KY

Amelia, OH

Charlotte, NC

$206,200

71

Tega Cay, SC

Indian Trail, NC

Dallas-Fort Worth, TX

$242,600

71

Celina, TX

Cedar Hill, TX

Las Vegas, NV

$277,900

69

Boulder City, NV

North Las Vegas, NV

Indianapolis, IN

$163,900

70

Zionsville, IN

Lawrence, IN

Atlanta, GA

$217,500

77

Milton, GA

Forest Park, GA

Columbus, OH

$189,900

71

Galena, OH

Gahanna, OH

Sacramento, CA

$408,700

67

Granite Bay, CA

Citrus Heights, CA

Phoenix, AZ

$264,900

61

Cave Creek, AZ

El Mirage, AZ

Kansas City, MO

$191,600

66

Leawood, KS

Gladstone, MO

Denver, CO

$405,300

65

Elizabeth, CO

Westminster, CO

Seattle, WA

$489,700

77

Eatonville, WA

Tacoma, WA

San Jose, CA

$1,245,800

61

Hollister, CA

Sunnyvale, CA

San Francisco, CA

$957,400

57

Oakley, CA

San Francisco, CA