Supply is growing slower in counties with the highest millennial concentration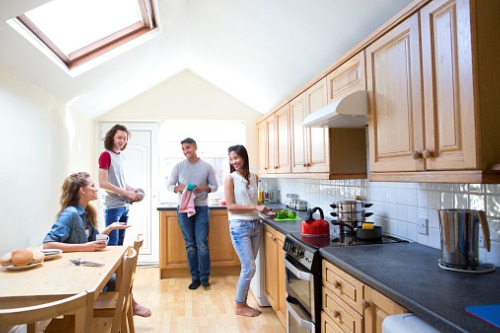 There's good news and bad news for the large cohort of millennials who are now at peak homebuying age.
On the plus side, the US counties with the highest concentration of millennials account for most of the country's single-family and multifamily housing production.
But the negative is that the pace of building in these millennial-rich counties – where the cohort makes up at least 26% of the population - is lagging the rest of the nation.
The dichotomy of focus and pace is highlighted by the National Association of Home Builders which has released its third quarter Home Building Geography Index (HBGI).
"The HBGI highlights the ongoing challenge of housing supply, particularly for younger households seeking affordable rental housing or attempting to gain a toe-hold on the homeownership ladder," said NAHB Chairman Greg Ugalde. "While counties that have greater concentrations of millennials are where most of the single-family and multifamily construction in the US is occurring, those same areas have recently seen relatively weaker growth rates for home construction."
The top millennial counties include major metro areas such as several in California, Seattle, Portland, Boston and Washington, D.C.; as well as more rural counties in places such as Ohio, Kansas, and Missouri.
These high-millennial-concentration counties are home to 62% of the US population and 59% of single-family homebuilding.
"On the surface, these numbers look similar, but you would expect the single-family construction share to be higher in millennial intensive areas, which tend to feature greater amounts of household formation and population growth that require additional housing," said NAHB Chief Economist Robert Dietz. "The new NAHB HBGI data shows two consecutive quarters of declines for single-family construction in counties with larger numbers of millennials, the very areas that most need additional home construction."
For multifamily construction (80% of apartment activity is in millennial counties) there was an increase in the third quarter but this lagged the national pace.
"The outsized concentration of multifamily construction in areas with a large proportion of millennials is not a surprise, but it is also a reminder of the mismatch between housing wants and housing availability that is challenging the for-sale market," Dietz noted.
Other key findings
Growth in single-family construction was insufficient to keep pace with demand in the third quarter of 2019, continuing along a weaker trend due to the housing downturn from last year.
Apartment construction is leveling off nationally but spreading out geographically, as multifamily building showed some gains in less densely populated areas, such as small towns and rural counties.
Apartment construction in large metro core and large metro suburban areas rebounded in the third quarter, reflecting the highest growth rates in these regions in two years.
Weakness in manufacturing areas continues to limit home construction. Manufacturing counties' share of multifamily home construction decreased by 0.5 percentage points to 6.3%, while single-family construction declined at a faster rate in such areas compared to non-manufacturing areas.
A slow shift of single-family construction from close-in suburbs to exurban locations continues due to land and lot availability and cost. This market environment, made worse by inefficient zoning practices and regulatory burdens, will continue to create a mismatch between where housing demand is growing and where housing supply can be affordably realized.