But lower rates could start to reverse the trend says CoreLogic economist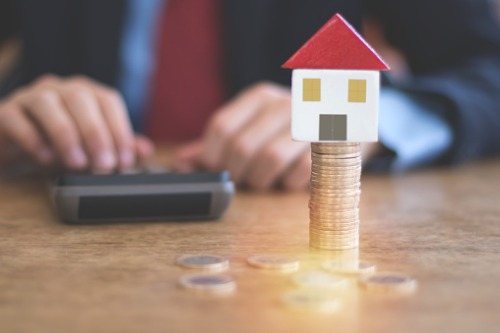 The annual growth of home prices across the US continued to slow in June but there could be a change of direction ahead.
The S&P CoreLogic Case-Shiller National Home Price Index gained 3.1% in June, down from 3.3% in May and the 15th consecutive month of slowing growth.
The 20-City Composite index posted a 2.1% annual gain compared to 2.4% in the previous month while the annual increase for the 10-City Composite came in at 1.8%, down from 2.2% in the previous month.
The highest year-over-year gains among the 20 cities were in Phoenix, Las Vegas and Tampa.
Phoenix led the way with a 5.8% year-over-year price increase, followed by Las Vegas with a 5.5% increase, and Tampa with a 4.7% increase. Six of the 20 cities reported greater price increases in the year ending June 2019 versus the year ending May 2019.
But what do the figures mean for the housing market?
"While falling mortgage rates have thus far only led to an increase in refinancing, rather than purchase activity, there will undoubtedly be a large boon to the marginal homebuyer," said Dr. Ralph B. McLaughlin, deputy chief economist and executive of research and insights for CoreLogic. "Thus, we should expect the lengthy slowdown in home price growth to flatten or even tick upwards by the end of the year assuming the U.S. economy avoids any present-day threats of a recession."
Month-over-month
The National Index posted a month-over-month increase of 0.6% in June before seasonal adjustment, while the 10-City Composite posted a 0.2% increase and the 20-City Composite reported a 0.3% increase.
After seasonal adjustment, the National Index recorded a 0.2% month-over-month increase in June. The 10-City and the 20-City Composites did not report any gains. In June, 19 of 20 cities reported increases before seasonal adjustment, while 17 of 20 cities reported increases after seasonal adjustment.
"Home price gains continue to trend down, but may be leveling off to a sustainable level," says Philip Murphy, Managing Director and Global Head of Index Governance at S&P Dow Jones Indices. "The average YOY gain declined to 3.0% in June, down from 3.1% the prior month. However, fewer cities (12) experienced lower YOY price gains than in May (13).