CoreLogic releases latest readings and forecast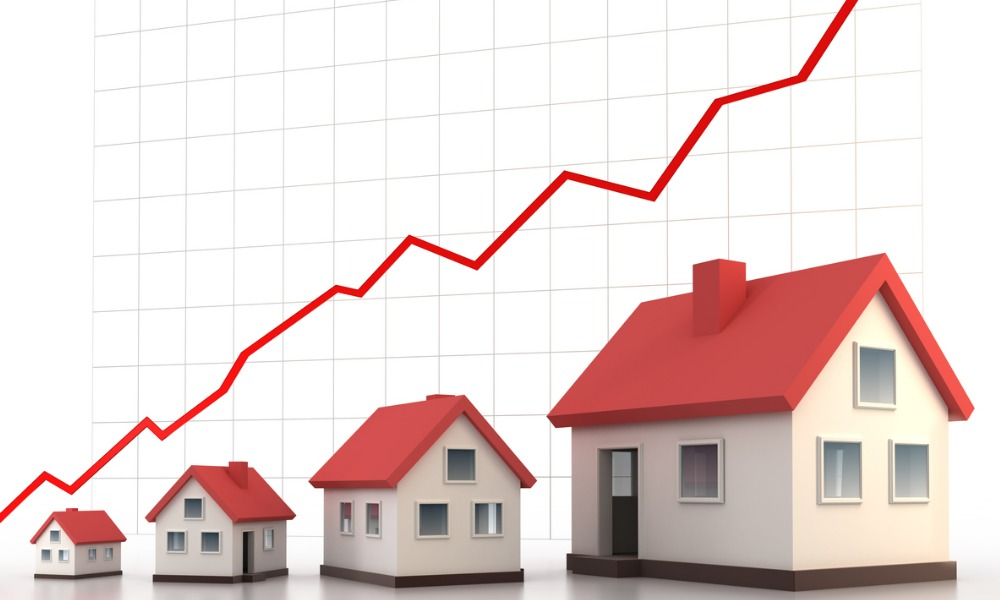 CoreLogic's Home Price Index (HPI) hit an all-time high in October as consumers' desire for homeownership continued to push prices up. Nonetheless, a slowdown in monthly appreciation signals a looming cooldown in the red-hot housing market.
Home prices in the US reached a record 18% annual growth rate – the highest in the HPI's 45-year history. Month over month, prices rose by 1.3% compared to September.
"New household formation, investor purchases and pandemic-related factors driving demand for the limited supply of available for-sale homes continues to propel the upward spiral of US home prices," said Frank Martell, president and CEO of CoreLogic.
However, Martell said that the strong price growth is likely to moderate over the coming months as many buyers take a break for the holidays. CoreLogic also expects home price gains to decelerate to a 2.5% annual increase by October 2022 as affordability and economic concerns deter some potential buyers and additional for-sale inventory becomes available.
Read next: Nerdwallet on first-time homebuyers
Price growth of detached properties (19.5%) was 6.6 percentage points higher than that of attached properties (12.9%).
"Single-family detached houses remain the preferred home for buyers during the pandemic," said Frank Nothaft, chief economist at CoreLogic. "This is reflected in the 19.5% annual price rise for detached houses, which marks another record-high for the CoreLogic Home Price Index."
Twin Falls, Idaho, reported the highest year-over-year increase at 35.8%. Naples, Fla. followed closely at 33.5%.