Returns in Q4 2018 fell to a 7-year low says ATTOM Data Solutions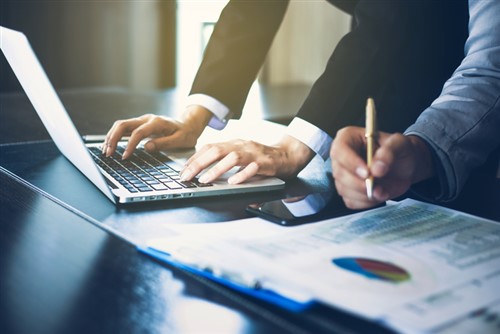 There were fewer homes flipped in 2018 with returns for those seeking a quick profit declined.
ATTOM Data Solutions figures show a 4% reduction in flipping of single-family homes and condos (207,957) compared to 216,357 in 2017. Flips accounted for 5.6% of all single-family home and condo sales in 2018, the same as the previous year.
Meanwhile, returns were down for flips with an average profit of $65,000, down 3% from the $66,900 average in 2017.
"With mortgage rates remaining strong and people staying in their homes longer, we have started to see a bit of a flipping rate slowdown," said Todd Teta, chief product officer at ATTOM Data Solutions. "However, this isn't to say home flipping is going away. The market is still ripe with investors flipping and bargains still await, especially in the lowest-priced areas of the country, where levels of financial distress remain highest."
Among 53 metro areas analyzed in the report with at least 1 million people, those with the highest home flipping rate in 2018 were Memphis, Tennessee (11.7%); Phoenix, Arizona (9.1%); Las Vegas, Nevada (8.7%); Tampa-St. Petersburg, Florida (8.2%); Birmingham, Alabama (7.6%).
Financed share fell but value increased
Total dollar volume for flipped homes with financing hit an 11-year high of $19.9 billion, up 8% from $18.5 billion in 2017.
But the share of flipped homes originally purchased by the investor with financing represented 39.1% in 2018, down from 39.4% in 2017 and down from 41.0% in 2008.
Of the homes flipped in 2018, 13.8% were sold to FHA borrowers — likely first-time homebuyers — down from 17% in 2017 to an 11-year low.
Among 53 metropolitan statistical areas analyzed in the report with at least 1 million people, those with the highest percentage of 2018 completed flips purchased with financing were Denver, Colorado (53.7%); Providence, Rhode Island (51.8%); Seattle, Washington (51.8%); San Diego, California (51.6%); and San Francisco, California (50.8%).
Fourth quarter results
The 47,071 home flips in Q4 2018 were completed by 37,379 investors, a ratio of 1.26 flips per investor.
The share of homes flipped in Q4 2018 that were purchased by the flipper with financing represented 36.4% of all homes flipped in the quarter, down from 39.1% in the previous quarter and down from 39.5% in Q4 2017, to a two-year low.
The average gross flipping profit of home flips in Q4 2018 was $62,000, which represented an average 41.9% return on investment (percentage of original purchase price), down from 42.9% last quarter and down from 49.6% in Q4 2017, to a seven-year low.
The average square footage of homes flipped in Q4 2018 was 1,408, down from 1,412 in the previous quarter to the smallest average square footage on record for the report, going back to Q1 2005.
Homes flips completed in Q4 2018 took an average of 175 days, down from 177 days in the previous quarter and down from 178 days in Q4 2017.