Still unsure about social video? It's time to get over yourself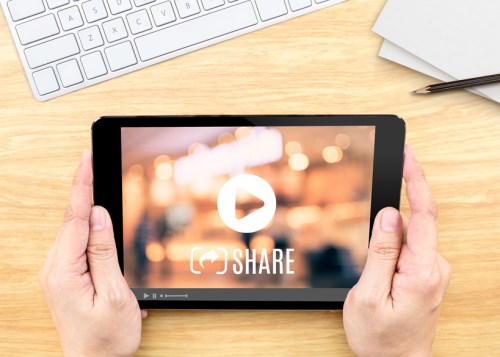 You've probably read quite a bit about social media video, and yet may still be unsure as to how to effectively implement into your business.
You're not alone; there are an enormous amount of people who are wary about promoting themselves on social media. At the Mortgage Mastermind Summit, But Megan Anderson corporate account manager and sales at MBS Highway, said that there were four common challenges to posting social media videos. The key to tackling those challenges, she said, is for mortgage originators to get over themselves.
Challenge #1: "I don't like way I look on social media"
Everyone knows what you look like. Your team knows what you look like, your partners know what you look like, every single client and prospect knows what you look like. So the fact that insecurity remains a barrier for so many people when it comes to using an incredibly effective way of reaching prospects is pretty staggering.
Challenge #2: "I hate the way I sound"
Same challenge as #1, but Anderson recommends a test: "Try recording your voice and play it for some other people in the office. Ask them if you sound any different. You might be surprised to find out, you sound exactly the same."
Challenge #3: "I don't know how to take large concepts and make them into a short, engaging video"
Anderson outlined a formula for a great, concise social media video. First, there's an introduction. Keeping it less than 10 seconds, the introduction is used as a way to brand yourself, especially when starting to introduce these videos to your audience. This intro can also be used at the end of the video, so remember it as a tool to those who don't know you personally. Be upbeat and have high energy to immediately engage people. After the introduction, lay out the hook, which Anderson describes as a relatable obstacle, a point of interest, or a concern that clients have. Right after the hook, there's an example or a payoff, where you "provide valuable insight or a solution to their concern". Lastly, there's the call to action, which is where you touch on who you are, what you do, and how people can reach you or whatever the next step is that you want viewers to take. It's short, sweet, and to the point.
Challenge #4: How to get more engagement
Don't post your video into the ether. There are a few ways to increase engagement, such as boosting or promoting a post on the platform. Another way is through tagging, mentioning, or commenting, but Anderson cautions originators to be precise when it comes to tagging, as opposed to the practice of tagging anyone and everyone. If a person isn't mentioned in the video, or they aren't at the same event, don't tag them unless you're somehow giving them credit for something. "Here's the biggest tip: when you're thinking about tagging someone, I want you to get into the psyche of the person that you're tagging and what they're thinking as they're watching your video," Anderson said.
She also says that comments matter, and although it's not always fun to have to respond to everyone, it's important to do so. "If you want people to engage with your content, you're going to have to engage back with them," Anderson said. That's because commenting brings people back to your page, and it also allows you to reach a new circle of influencers.
Anderson's social media cheat sheet:
Keep the videos under two minutes; 60-90 seconds is ideal. People have short engagement levels and if something is going to be a big time commitment, they won't engage at all.
Shoot in square format as opposed to landscape. If you decide to advertise it, she says, it's going to be cheaper, and it actually shows up larger on a mobile device (more than half the users on Facebook on a daily basis are viewing it from their mobile device).
When to post? Think about the target audience that you're trying to reach and when they're likely to check social media. Do they have a 9-5 job? Are they doctors without much free time during the day? Whatever it is, target your posts to fit your audience. And don't post social video more than every week or every other week. Any more, and not only will you run out of content, but both you and your audience are more likely to experience burnout.
The good thing is, a majority of people are struggling with these issues. That means that the faster you can overcome them, you still have a chance to get ahead of your competition.