TransUnion says millions of first-timers are set to enter the mortgage market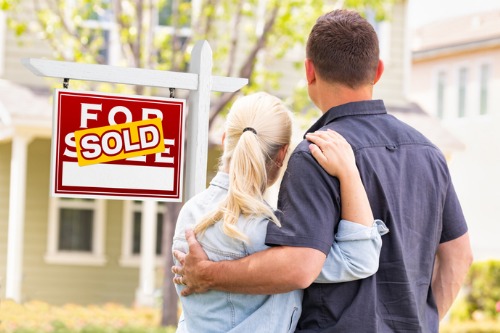 The mortgage industry should prepare for millions of new customers if an analysis by TransUnion proves correct.
Its study projects that at least 8.3 million first-time homebuyers will enter the mortgage market between 2020 and 2022, although exceptional economic growth could propel that to 9.2 million.
Either way, that would be a significant acceleration from the 7.6 million first-time homebuyers added between 2016 and 2018.
TransUnion's mortgage business unit says that as of the second quarter of 2019 there were 68.3 million homeowners with a mortgage balance, roughly the same as a year earlier; but significantly lower than Q2 2010 when 73.1 million homeowners carried a mortgage.
"While we've recently seen a boom in refi activity, actual homeownership rates are down. Challenges have included high home prices, sluggish wage growth and limited housing inventory," said Joe Mellman, senior vice president and mortgage business leader at TransUnion. "But we may be starting to see daylight as slowing home price appreciation, low unemployment, increased wage growth and low interest rates are helping affordability."
Mellman added that, for this reason, TransUnion is optimistic that first-time homebuyers will contribute more to home ownership than at any time since the start of the Great Recession.
The survey also found that first-time homebuyers are younger today than during the Great Recession, averaging 36 years of age in 2018 compared to 39 in 2010, dispelling the myth that the younger generations are reluctant to commit to ownership in favor of more flexible renting.
"Only 10% of respondents said being tied down to one location would be a reason to delay home purchase. Just like others before them, the younger generation seem to place value in home ownership," said Mellman.
First-time buyer motivations
TransUnion conducted a survey this month among 943 US residents who have never owned a home but who have expressed an interest in buying one in the next three years.
It found that the top motivations to purchase a home included seeking more privacy (45%), wanting to build equity/wealth (44%), and to a lesser degree getting married (24%), or expanding their family (23%).
Asked why they might delay home purchase, 58% said not having enough money for a down payment or monthly payments with more than half of those believing they would need a down payment of 10-20%.
Other reasons for delay included wanting a more steady job (39%), and home prices being too high (35%) with 60% of those saying they would move to another city or state if they could find a lower-priced home.
Mortgage confusion
Only 1% of survey respondents said the homebuying process is easy and many misunderstood the financing options.
More than two thirds of respondents believe that a high credit score is necessary to purchase a home, and 41% of respondents believe a high down payment is required.
More than a third were not aware of different mortgage options, with most not familiar with the GSEs.
"Many of our potential first-time homebuyer respondents don't seem to be aware of the wide variety of financing options available to them. It suggests there's a large opportunity for lenders to proactively identify consumers who are interested in becoming first-time homebuyers and then educating them on options they may not be aware of. Consumers may find home ownership programs that are more flexible than they originally thought, and lenders in turn can gain new customers," concluded Mellman.