December sales hit a seasonally-adjusted annual rate of 5.54m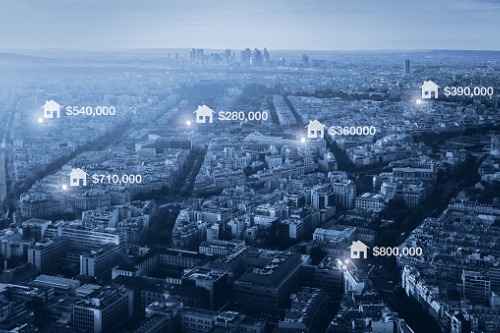 Existing home sales saw recovery in December from a month earlier and jumped by 10.8% year-over-year.
Total sales were up 3.6% month-over-month to a seasonally adjusted annual rate of 5.54 million homes, the National Association of Realtors reported Wednesday.
Full-year sales showed a SAAR of 5.34 million, the same as 2018, with the South rising 2.2% while the Northeast was flat and the West (-1.8%) and Midwest (-1.6%) declined.
"I view 2019 as a neutral year for housing in terms of sales," said NAR chief economist Lawrence Yun. "Home sellers are positioned well, but prospective buyers aren't as fortunate. Low inventory remains a problem, with first-time buyers affected the most."
Compared to November, December sales increased in the Northeast, South and West regions, while year-over-year sales are up in each of the four regions. Median home prices in all regions increased from one year ago, with the Midwest region showing the strongest price gain.
Median home prices gained 7.8% year-over-year to $274,500 in December and Yun hopes that appreciation will slow to around 3% to be in line with wage growth.
"Price appreciation has rapidly accelerated, and areas that are relatively unaffordable or declining in affordability are starting to experience slower job growth," he said.
Inventory down 14.6%
Buyers faced tighter markets in December as the nationwide total inventory fell 14.6% month-over-month and 8.5% year-over-year to 1.40 million units.
First-time buyers accounted for 31% of sales, down from 32% in November (and in December 2018) while individual investors and second-home buyers accounted for 17% (compared to 16% in November and 15% in December 2018).
All-cash sales accounted for 20% of transactions in December, unchanged from November and down slightly from 22% in December 2018.
Distressed sales – foreclosures and short sales – represented 2% of sales in December, unchanged from both November 2019 and December 2018.
Favorable 2020
Lawrence Yun says current conditions should remain favorable for existing home buyers in 2020.
"We saw the year come to a close with the economy churning out 2.3 million jobs, mortgage rates below 4% and housing starts ramp up to 1.6 million on an annual basis," he said. "If these factors are sustained in 2020, we will see a notable pickup in home sales in 2020."