But the impact of the COVID-19 coronavirus outbreak will be shown next month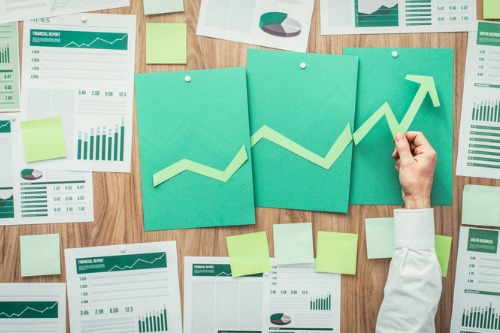 With interest rates moving lower in February, both refinances and closing rates both increased according to a new report.
Ellie Mae's Origination Insights Report reveals that the share of refinances gained 2 percentage points in February to 48% of all loans closed in the month. Purchase loans made up 52%.
This coincided with average 30-day mortgage rates declining to 3.86% from 3.96% in January.
The 30-year rate on conventional loans fell below 4% for the first time since October 2019 to 3.89% from 4.03% in January; the 30-year rate on FHA loans dropped to 3.87% from 3.91% in January; and the 30-year rate on VA loans dropped to 3.62% from 3.64% in January.
"We will wait to see what the impacts of global factors, like stock market declines and the coronavirus, have on the housing market as we enter the spring," said Jonathan Corr, President and CEO of Ellie Mae. "We continue to see our lenders consistently lowering their time to close and closing more loans as they leverage digital mortgage technology across more aspects of the loan origination workflow."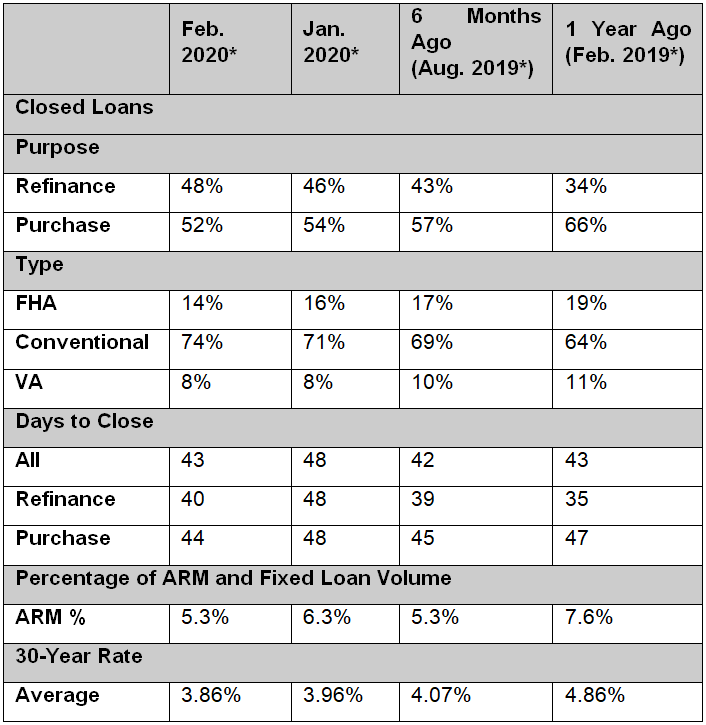 *All references to months should be read as month ended.
PROFILES OF CLOSED AND DENIED LOANS FOR FEBRUARY 2020