Almost 8 in 10 parents say it's important for their children to own their own home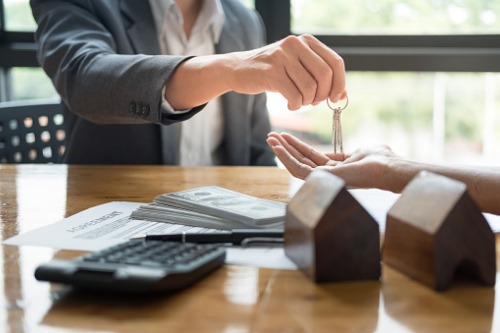 Parents want their children to own their own homes and will help them financially to achieve that goal.
A survey by home co-investing firm Unison has found that 79% of parent homeowners believe its important for their child/children to own a home and 18% of those with a millennial child has already helped them to become homeowners.
More than 1 in 5 American homeowners has helped someone else – usually their own child – to buy a home with 16% assisting with a down payment while 6% have helped with the monthly mortgage payment.
Many respondents may be helping someone buy a home because they were lucky enough to have help when they became first-time buyers; 22% said they received help with 19% getting help with the down payment and 4% with their monthly mortgage payment. This help was mostly from their parents.
More than 1 in 10 respondents said that the best thing about owning a home was being able to leave it to their kids.
However, the desire to help their children buy a home may leave parents struggling later on.
"Of course parents want to help their children, but it's worrisome that so many are putting their own retirement security at risk by doing so, especially considering that most American baby boomers are already severely undersaved for their own retirement," Unison CEO Thomas Sponholtz. "These results are yet another example that we need to present consumers with new solutions that enable to buy and own homes while meeting their other financial goals, including a secure retirement."
One in ten American homeowners who aren't confident in their retirement savings say they haven't been able to save enough because they've been supporting their adult child(ren) financially.
Adult children at home
Almost 60% of homeowners (53% of men and 64% of women) have shared or are sharing their home and more than a third (36%) of homeowners with adult children have an adult child currently living with them; of those, more than half (53%) say that child has lived with them for 5 years or longer.