What to do when partners are permanently out of office?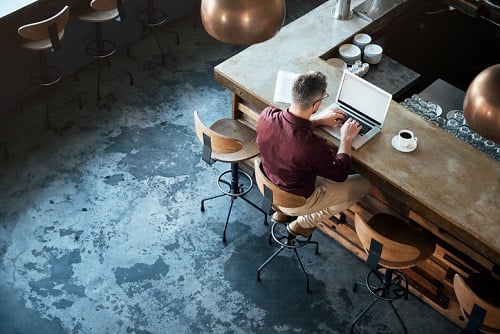 I am having a harder time meeting real estate agent because they are never in the office. Usually, they work out of their homes. How can I meet them? —James from Oregon
I have never been in favor of meeting real estate agents by going into a real estate office, even before they started working out of their homes. Though it is taught by many industry trainers, cold calling offices has never been a really effective marketing strategy. For one thing, the agents that are there and open to talk to you are not the ones doing most of the business. Busy agents don't have time to talk to vendors wandering into their offices, but the low-producers who are wasting time do have time to talk. Therefore, it is a process of adverse selection. Yes, there are some exceptions in which loan officers have struck pay dirt by pounding the streets but generally, it is not efficient. For most, it is downright depressing—and even less effective now that many are working virtually.
Obviously, the next question is: what is an effective strategy? To me, good old fashion networking is the way to go. Everyone in your sphere knows one or two real estate agents. If you have 2,000 in your sphere, let's say you have a strong relationship with 50. That means you can get introductions to 50 agents anytime you desire. If a previous customer of an agent (let's say your next door neighbor) makes an introduction, they are not going to refuse. Don't realize you have 2,000 in your sphere? That is a topic for another day.
Asking for an introduction is easy from someone you know well. Usually, the contacts you know well don't know you need to meet real estate agents, financial planners, attorneys, accountants, etc. But asking is only the first step. Next week we will continue with more steps. —Dave
Dave Hershman has been the leading author and a top speaker for the industry for decades with six books authored and hundreds of articles published. His website is www.originationpro.com. If you have a reaction to this commentary or another question you would like answered in this column? Email Dave directly at [email protected].