Real estate brokerage's chief economist on homeownership and homebuilding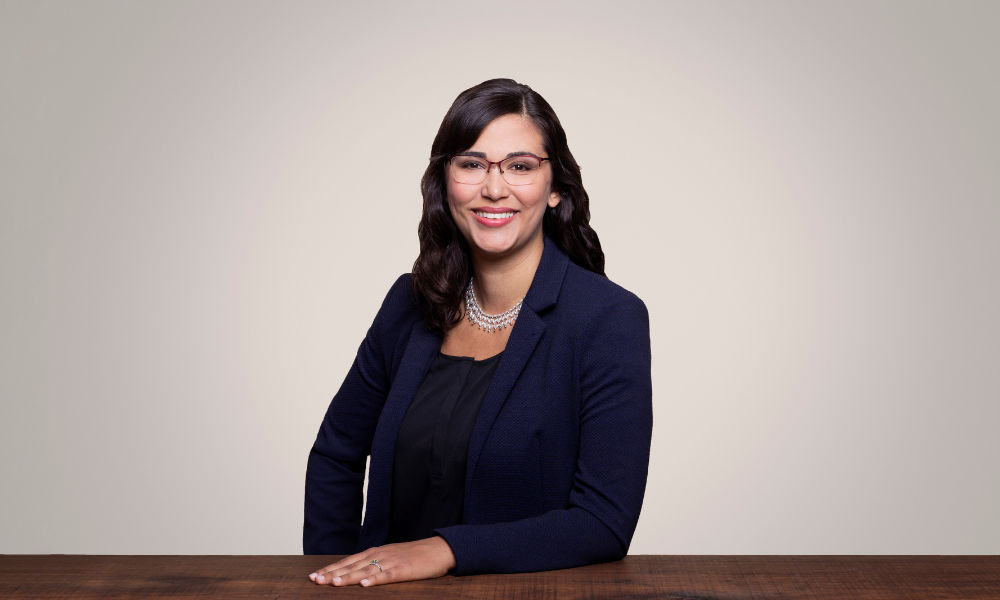 Redfin's chief economist, Dr Daryl Fairweather, is fiercely pro-homeownership, an apparently glaringly obvious statement to make, given that she works for a tech-oriented real estate brokerage.
Yet her passion and forcefulness when outlining the reasons why Americans should take homeownership transcends mere professional protocol.
"If you are a homeowner, you've already got your foot in the door, but there are a lot of people who can't even get their foot in the door in this competitive market," she said.
"They may not be able to get approved for a mortgage, they may not be able to get their offer approved as they're competing against investors that bring all cash to the table."
Read more: Redfin predicts cooling market in 2019 but homeownership to rise
Prior to working as a behavioral economist for Amazon, Dr Fairweather cut her teeth as a research assistant for the Boston Federal Reserve Bank during the 2008 housing crisis.
It was there, while researching the underlying causes of the financial crash, that she gained much of her knowledge about the industry and the circumstances that led people to default on their mortgages.
Asked if there were any similarities between what happened 13 years ago and now, in the midst of a housing market that has clearly overheated, she said: "We are not making any of the same mistakes we made last time. The government basically pulled out all the stops to make sure the housing market remains strong.
"If anything, we may have gone overboard because the housing market got so hot during the pandemic."
Read more: What's hindering the construction industry?
She said the defunct subprime mortgage – the villain of the 2008 crash – nonetheless fulfilled a useful function, suggesting that it could have been a useful tool in today's environment to help the poorest members of society become homeowners.
"It's kind of unfortunate (it no longer exists) because there are plenty of people who have lower incomes, or don't have perfect credit that can benefit from homeownership," she said.
"And if they can't get a mortgage, then their option is to rent, and we're seeing plenty of investors buy single family homes to rent them out to the people who can't afford to, or who don't have access to homeownership, but the downside is that those people are more likely to enter into foreclosure."
Regarding the current situation – a heady mix of low inventory, high prices and fierce bidding wars – there were now signs the market was cooling, she said.
"Homes are starting to take a little bit longer to sell – it's still by historical standards very much a seller's market – but it seems home prices have gone up so much that many buyers are just throwing in the towel and deciding to rent instead."
Ironically, the reported cooling of the housing market has had an unexpected consequence as demand for rentals has soared for both apartments and single-family homes, sparking a similar bidding war, according to reports.
Redfin's recent report on the biggest rise in the price of condos since 2012, up by 20.3% in a year, was seen as another sign that buyers were being priced out of the market for single-family homes, and that this was further evidence of the lack of available homes on the market.
Dr Fairweather reckoned a lot more could, and should, be done to inject life back into the construction sector. She said: "I'm very concerned. In this country we have not been building enough homes for anybody who wants one, and it's contributing to rising inequality for many people in the United States."
However, she accepted bidding wars were inevitable in a market-driven economy. "Bidding wars are just a reality of the housing market, as there are so many more buyers than there are sellers. It's not something that Redfin can control, so we just try to train our agents and educate our customers as best as we can about how to win. Speed definitely matters," she said.
Her solution would be to increase the supply of homes and reform zoning laws, particularly in bigger cities, to allow the construction of multi-family homes and reduce the costs of housing.
She was adamant, though, that homebuilding and homeownership were two co-dependent cornerstones of the US economy.
"Owning a home is the primary way that people build wealth through home equity," she said. "A lack of supply and the competitiveness of the housing market are very concerning from that inequality perspective."