New American Funding's Patty Arvielo on women in the mortgage industry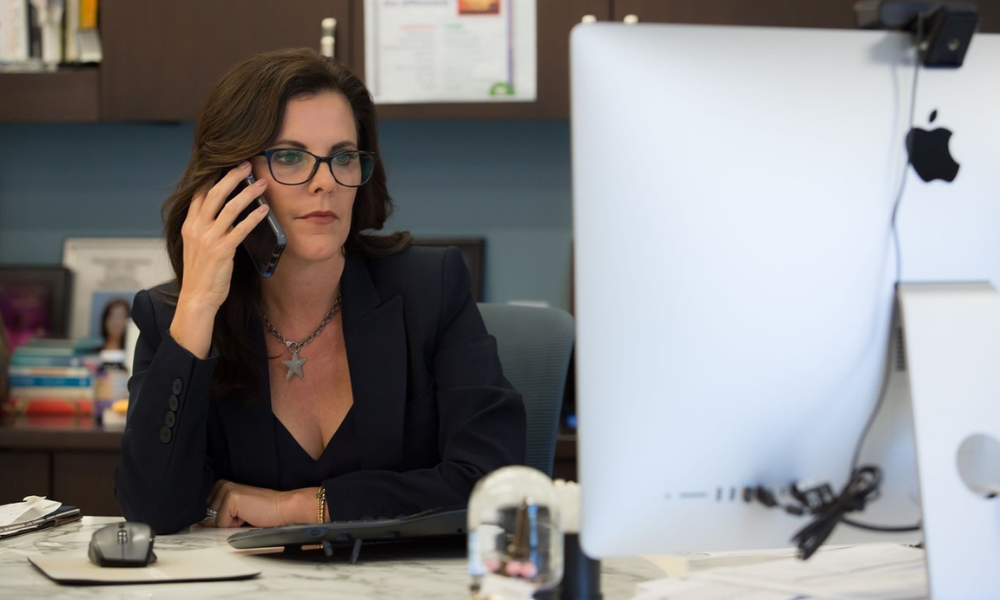 "Not a lot has changed in the mortgage industry for women," New American Funding co-founder and president Patty Arvielo said. "We're still easing our way into being accepted at a leadership level, but my goal for women is to start to really embrace the business from an ownership perspective - not just an employee perspective."
Speaking exclusively to MPA, she said: "I still think that the majority of women in the industry are still lagging behind men. I think we're stuck. I don't think we're worse (than other industries), but I definitely know we're not better."
Despite her compelling work ethic ("I don't go to work to make less; I go to work to make the most money I can make"), she was quick to dismiss the image of hard-edged feminist, highlighting the fact that it was her husband who first noticed her potential.
"Men have been incredible uplifters of me and my career. I've never met a male leader yet who would not promote a very qualified female leader because she was female," she said.
She did, however, admit she still felt intimidated in certain work-related situations. "I still feel uncomfortable going on certain panels or with certain male peers. I don't think it's the man's fault; it's just how we're not comfortable yet, so that's something I'm still working on - and I'm 56 years old," she said.
Read more: Patty Arvielo, President and co-founder, New American Funding
If anyone is qualified to talk about the subject, it's Arvielo. Her trajectory in the mortgage industry reads like a typical rags-to-riches story. She rose from humble beginnings, cleaning real estate offices and selling wicker at swap meets before her life took a dramatic turn at the age of 16 when she got a job at a large mortgage company.
Forty years later, New American Funding, the Orange County-based company she founded together with her husband Rick in 2003, is now one of the biggest, privately-owned direct mortgage lenders in the US, with a servicing portfolio valued at $51.4 billion and with more than 197,000 in loans.
Arvielo's social media profile, which she actively uses to bang the diversity drum, has garnered at least as much attention as her achievements in business. Describing herself as a mentor for women, she has become a standard-bearer for their professional aspirations.
"I think women hold themselves back by not asking for what they are worth; for not even knowing what they're worth. I always tell them, teach women and make sure that you know what your value is," she said.
She's proud of the fact that at least 60% of New American Funding's staff are women, pointing out that the industry average still stands well below that at 38%. As a first-generation Hispanic American, she also said she's determined to ensure Latino women follow her meteoric path.
On the issue of lending to minorities, she said her company had made major strides in encouraging greater homeownership among Black communities, such as creating the New American Dream initiative, which, among other things, aims to increase accessibility to loan programs. However, she was highly critical of successive US governments for failing to do enough.
Read more: MBA's Black homeownership plan falls short, says CEO
She said: "They want us to underwrite and to give access to homeownership, but they do nothing to help us once they default. We need something developed for servicing, so that we work hand in hand with the GSEs from a monetary standpoint."
Her comments have added weight as she is also a member of the Residential Board of Governors for the MBA, and she said the industry also has a role to play.
"If the Black population sits at 14%, your lender Black ratio should be 14%, but the problem is that only 8.4% of our industry is Black," she said.
To address the issue, she said New American Funding had created a recruiting group at grass-roots level that was primarily run by African Americans to make members of the community aware of the industry.
"When we see the rise of talent in our industry mirroring the population of the country, we will then see loans and homeownership start to rise," she said, adding that the difficulties faced by Black Americans were different to those experienced by Latino communities, as the latter could often rely on their extended family for financial support.
"Black culture is very different than Hispanic culture. Hispanic culture, you know, it's we 'need a down payment, so we're going to call our 'sobrino' (nephew), or our 'primo' (cousin)', but in Black culture that doesn't exist," she said.