Keeping pace with tech advancement can make or break your business. An upcoming webinar will discuss the tools needed as technology continues to change the mortgage process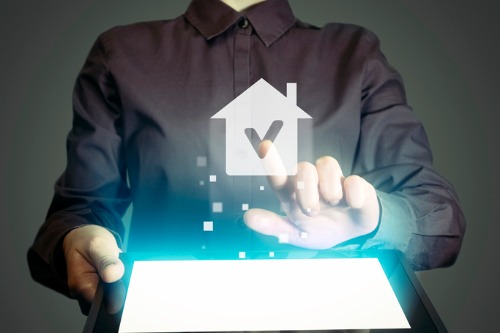 A "digital mortgage" is a phrase that gets thrown around a lot in today's marketplace, but what is truly needed to be successful in an everchanging environment with emerging technologies? The traditional mortgage experience is increasingly being viewed as cumbersome and inconvenient for borrowers and mortgage professionals alike. It's essential that direct lenders and the owners of mortgage companies can adapt quickly and seamlessly as new tools become available. In fact, technology is becoming so intertwined in the mortgage process that borrower expectations are changing.
While new tools and technologies to digitize the mortgage process are constantly popping up, many lenders are still struggling to take advantage of these changing tides. "Most lenders are missing an integrated tech stack and a true CRM system that can help manage the borrower journey from initial contact to a closed loan, all the way to a customer for life," said Josh Friend, CEO and founder of Insellerate.
Read our monday.com Mortgage Broker CRM Review to determine if it's the right CRM system for you.
Insellerate is hosting a free webinar for mortgage professionals to learn about the items that every lender needs in their digital toolbox.
The mortgage industry is facing a massive shift, and leaders need to be prepared for the inevitable transformations to come. The webinar will cover what technology is driving change and how they can be leveraged to compete with industry giants like Amazon, Quicken and Zillow. Lenders can learn how to automate lead management to intelligently reach borrowers and referral partners, build a technology stack to create customers for life and engage better with borrowers and partners, all in efforts to stay on top throughout the next decade.
One of the biggest hurdles to building a more robust technology stack is data and integrations, according to Friend. "In some cases, LOS systems and a lot of the technology that's currently being used was built over 20 years ago. The ability for lenders to easily access their data and integrate their technology is a major hurdle," he explained. Other barriers include cost and adoption rates, but despite these challenges it's hard to ignore the benefits that come with new tech advancement. New technology can help increase borrower satisfaction, improve transparency and result in faster cycle times.
Advancement waits on no one, so it's never been more important for lenders and brokers to choose their tech solutions and vendors wisely. "A good way to structure your tech systems and solutions is to first pick what you will use to manage all of your customer interactions and then insure all of your other technologies can easily integrate with it … also make sure your tech providers have established and well documented API's and webhooks." Friend added.
The webinar is taking place live on Thursday February 20th at 11am PT.
"Attendees can learn best practices on how to market and connect with their borrowers through multiple channels like social media, text messaging, direct mail, emails and other mediums. It's all about converting more leads into loans and more borrowers into return customers," said Friend.