Boom to give way to "correction" amid warnings home prices to drop if recession hits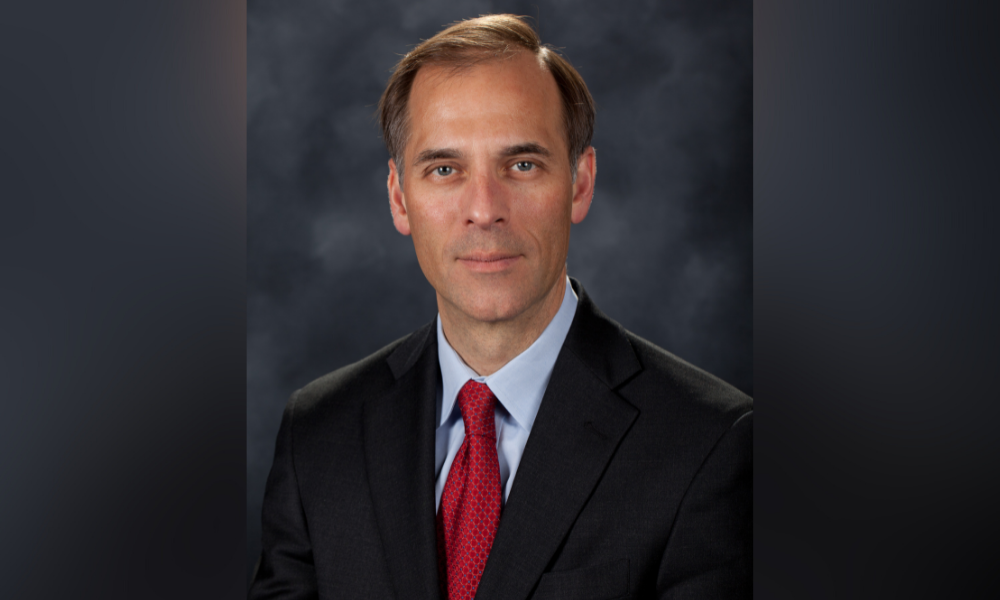 The US has officially gone from a housing boom into a "housing correction", according to Mark Zandi (pictured), chief economist at Moody's Analytics.
In an interview with Fortune magazine last week, the economist and co-founder of Economy.com said all the evidence pointed to "a rolling over of the housing market" and that it had "peaked".
Zandi's comments were in response to data which shows the US housing market is cooling down. US census figures released last week said sales of new single‐family houses in April 2022 fell for the fourth month in a row and were 16.6% below the March rate.
Mortgage applications and pending home sales are also down, but a new report by real estate brokerage Redfin revealed that almost one in five sellers were now dropping their prices - the fastest rate since October 2019.
The shift is mostly attributed to the relatively high-rate environment, although significantly, inventory has also been increasing steadily since February, according to Federal Reserve data.
Read more: Pending home sales continue to trend downward
Zandi told Fortune: "In terms of home sales, they're falling sharply. Housing demand is coming down fast. Home price growth [will] go flat here pretty quickly; we will see price declines in a significant number of markets."
The economist, who is also a regular contributor to The Washington Post, used the term "housing correction" to mean that the housing boom would end and give way to a period "where home prices will fall in some regional markets".
He went on to predict that year-over-year home price growth would flatline over the coming 12 months, which would mark the worst period for the sector since 2012.
Significantly, he also said that 96% of the country's biggest housing markets were overvalued "relative to what local incomes can support".
He predicted that home prices would decline by between 5% and 10% over the coming year but that this could jump to 20% if the US fell into a recession.
Another high-profile figure who gave his views on the future of the US mortgage market was Redfin CEO, Glen Kelman.
Speaking on CNBC last week, Kelman had a slightly more optimistic outlook, saying the market would "probably" be the same in six months.
He said prices "will soften" and make homes more affordable. However, when asked how homeowners who bought a property with a 3.5% rate of interest would react to selling and having to buy again if they shot up to 6%, Kelman was more downbeat.
"So many people are locked into the home they're living in now by a 30-year, 3.5% mortgage, [that] they're going to stay in that property forever. Maybe they will rent it out, but if they actually want to move up, they are going to have a hard time affording the next place if you combine interest rates with what's happened to home prices over the past year… so buyers are saying 'I've had enough' and sellers are starting to freak out a little bit," he said.
"But the honest truth is if you're going to stay in a house for five years, you're going to do just fine in this market and you're probably going to get yourself a good deal. If you plan on flipping the property… if you're trying to make money as an investor, I think that proposition has gotten more dicey."
Read more: ARMs of mass destruction?
Broker response
Mortgage professionals gave their views on the current market. Daniel Casasnovas, loan Specialist at HQM, told Mortgage Professional America that although the market "is tough", interest rates "are still in a very good place historically".
He said: "I think a lot of people were spoiled with how good the rates were post-COVID. They are just a touch higher than they were pre-COVID. Bottom line is if you were offering good service, [you] are available to your clients and continue to work hard to help grow business for your referral partners, you should still be in a good place.
"Obviously, refinances have diminished drastically but there is still business out there. My renovation loan refinance business has been amazing. With the high home prices clients are looking to renovate their homes instead of paying that premium.
"We have been through this before. The originators that take care of their clients and do the right thing 100% of the time will win. Those that don't will not. Brighter days are ahead."
Mortgage professionals also took to Twitter in response to an appeal from Lance Lambert, the author of the Fortune article, to respond to Zandi's outlook.
Broker Cindy Ficklin from Colorado said supply, price reductions and days on the market were "up all of a sudden", while bidding wars were less frequent.
New York realtor Michael Brown said his market was "still aggressive in the single-family opening price point (under $650,000) in Westchester" and that demand for two-to-three-bedroom family homes in the Bronx was also strong.
A Seattle agent who wished to remain anonymous said "quality" listings were still selling quickly, "often with multiple offers", but that those that were in poor condition, located on busy streets, or overpriced were either not selling or getting many showings… "for the first time since fall of 2018".