Software firm CEO on leveraging tech in the wake of pandemic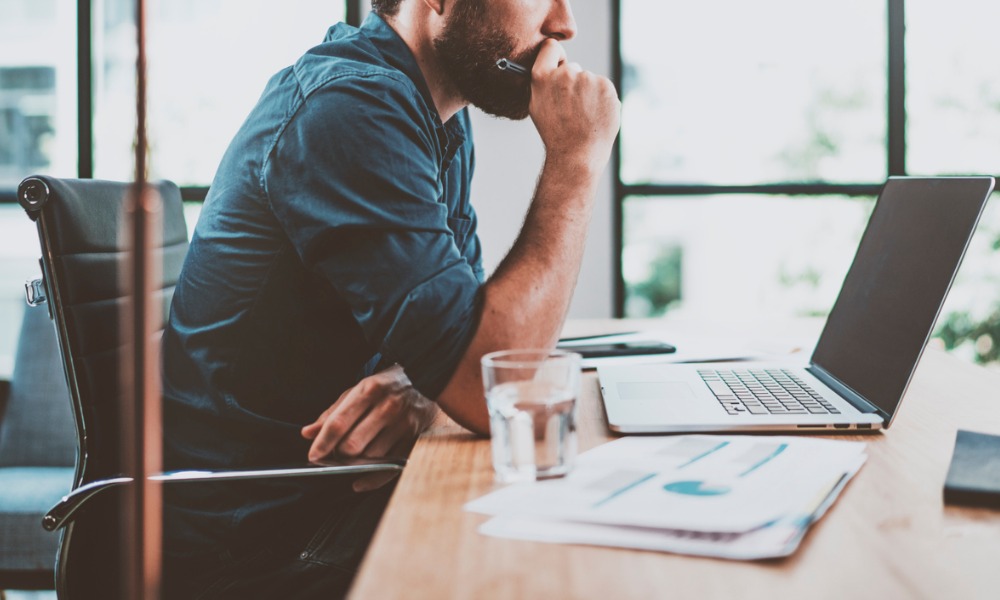 Given his job description Juan Villegas, director of national sales and operations at software provider Calyx, has a unique take on how to leverage technology in the mortgage industry.
"Technology is great, but it's not great at [building] relationships. Keep in mind that brokers, originators and lenders are all vested in technology, but the people that we serve are not as versed in that mindset," he said.
Founded in 1991, California-based Calyx is reputedly one of the most recognized names in loan origination technology, helping mortgage professionals to process loans, thanks to its easy-to-use, Q&A-style platform Zip and Zenly, a contact-free tool for brokers that was introduced relatively recently.
Although the pandemic had accelerated the adoption of more advanced technology ("everybody got pushed forward five to 10 years"), Villegas stressed that direct one-to-one relationships between LOs and borrowers should remain a vital part of the origination process.
Read more: Calyx teams up with FormFree for faster loan verification
Speaking at this year's NAMB's National Mortgage Broker conference in Las Vegas, he added: "The pandemic triggered a starting point. Now that we are moving towards being more automated, we have to question how we behave in an industry that is all about relationships."
Brokers, while delighted with Zip, were "still getting calls" from customers who were using the platform, an indication of the importance of keeping direct contact with clients, he said.
"We've been in the industry 30 years and developed different cloud-based products and solutions the way a lot of the brokers lenders are asking for, but in the back of our mind, we're actually also looking at what our customers want from brokers. And that's where they come in.
"Customers still want that one-on-one relationship. They love the call center because they have all this technology, but there's no connectivity. The broker on the other hand can give them a series of options - and options have always been the foundation for Calyx."
He said working remotely during the pandemic had made both the company and the broker community stronger by forcing everyone to get out of their comfort zone and accept change.
That resolve will be tested in the coming months as the mortgage industry is in a state of flux, with rates slowly rising amid a creeping uncertainty over refinancing.
According to the latest data, applications to refinance home loans are 16% lower than they were a year ago. To underline the point, MBA economist Joel Kan this week said that as rates moved higher, he expected a "weakening of refinance activity" as borrowers saw less of a rate incentive.
Villegas said the biggest topic of conversation in the broker community over the last three to six months had not been about the effects of the pandemic but the changes happening in the marketplace. "It's no longer a refi-strong market – it's actually now going towards purchasing and how to make more with less," he said.
But with mortgage applications beginning to drop (during the second week of October they were 10% lower compared to a year ago), there is uncertainty in this space as well.
"Everybody that tells you that they know what's going to happen is lying to you, or they're kidding themselves. This is definitely what we're seeing from brokers," he commented.
While most brokers appeared to agree that the purchase space will be taking over refis in the short to medium term, Villegas suggested that originators should start considering other options. "Refis are gone if you were pitching a 30-year or a 20-year mortgage, but your customers are now looking at how to manage their money.
"I think that's the next level up, possibly in the next two to five years."
As to the future of the industry? "I don't have that ball, but affordable housing is [going to be] the biggest thing in the next five to 10 years, especially among minorities."