These 4 tactics are must-dos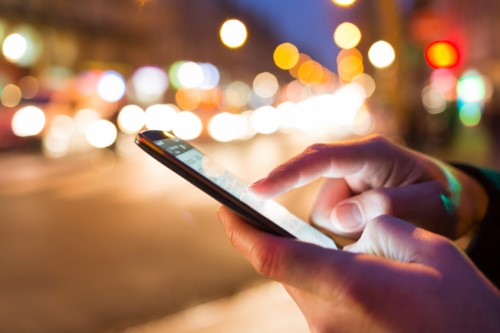 Everyone has tips on ways the best ways to craft a social media strategy, and that can involve content schedulers to keep track of what you're posting and what platform you're using to post it.
When you're trying to remain relevant and top of mind with your clients, one of the most effective ways to do so is by creating social media that's engaging and that will elicit some kind of response. That response might not be calling you for a loan, but simply increasing your brand awareness and reaching new potential buyers and referral partners. Here are some tactics to keep in mind.
1. Photos
Text is fine for email and SMS messaging, but images are really what grabs a viewer's attention on a number of social media platforms. Whenever possible, take a photo to add to your posts, whether it's about your work, your life, news, or community events. Even a boring or stock image gets more attention than no image at all.
2. Ask questions
You obviously want people to consume your content, but if you're always talking in a conversation, how do you ever know anything about the needs of the person on the other end of the conversation? People love to talk about themselves and their experiences, so throw questions out in a public forum and engage in discussions. You can ask what questions they have about a product, the challenges that they've faced (past or present) when buying a home, the triumphs that they've encountered in their homebuying journey, the best or worst things they've seen along the way. People love to share as long as you give them space do so, and you see where there's room to further a conversation. If you find that no one is asking about a new set of regulations, for example, then you have subject matter for your next blog post or video. You can even ask potential clients about their most favorite realtor/builder/financial advisor and get a lead on a new referral partner.
3. Involve other people
It's hard to avoid sharing posts that have you in it; the same holds true for your followers, partners, and members of your community. You are not an island. Mention and tag other people in your posts, and include your partners and clients in the photos that you share. They will be more likely to engage with you as well as share the information with their own networks.
4. Share and share alike
Share the media content of your colleagues, whether it's the latest listings or open houses from realtors, or sharing tips or financial workshops from your financial advisor partners. Don't look at connecting with other brokers as colluding with the competition, but rather sharing information that might be useful and relevant to all of your clients. Potential and new homeowners need a variety of services from a number of professions, and if you can connect them, they'll love you for it.
Let's face it – you're spending time on social media anyway, aren't you? Might as well make it worthwhile.