More companies are gravitating to Proptech as the coronavirus uncovers more inefficiencies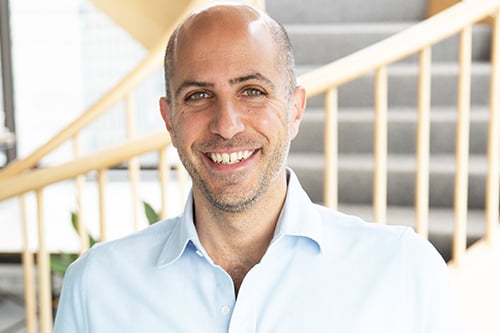 An emphasis on technology and automation in the mortgage industry was happening long before the coronavirus pandemic hit, however, the subsequent economic impact still being felt across the globe has definitely accelerated action from companies who may have been sitting on the fence previously. As a result, there's been a frenzied realization from industry leaders that action needs to be taken.
"During times like these, there tends to be a light shone on inefficiencies within companies," said Rich Sarkis, executive chairman and cofounder of Reonomy. "It's like a cleansing mechanism where companies have to really take a cold, hard look at how they do business."
Even before COVID, Sarkis added that the "commercial real estate tech boom" has been a double-edged sword. On one hand, there's a lot of innovation and players entering the space, but on the other, it's harder to detect which solutions could offer the most value to your company. Going with a technology that can prove to be a viable, sustainable solution, as opposed to a knee-jerk reaction will be vital.
"What we've seen so far is a flight to quality. In some cases, competitive firms or brokerages are even reaching out to each other to discuss what is working best," he said.
One of the main characteristics of the tech companies that will be most successful throughout and following the pandemic is a proven track record of delivering success and return on investment. Sarkis recommends employing solutions that solve a tangible problem where the impact could be measured from a bottom-line perspective. While that's not always possible, ROI should be measured in some way, he added. Sarkis stresses the importance of thorough vetting of the technology company and solutions being considered are also enterprise-grade.
"It's easy for tech companies to fake it during a testing period, in a small sample size," he said. "When it's rolled out company wide and across multiple departments, that's where the system may fall flat on its face."
The future of Proptech
Unproven technology that relies on strong marketing will find it harder to survive post-pandemic, as the solutions that are needed most are the ones that can successfully substitute in-person interaction and complement existing workflow and data. Sarkis believes the smaller, weaker companies without a viable and sustainable business model, or the ones that are yet to reach critical mass of success, will have a tougher time.
"The strong will get stronger and established solutions will draw more business. I also expect to see rationalization and M&A activity where strong companies and legacy incumbents start rolling up the smaller tech solutions."
Reonomy leverages machine learning and a proprietary system to provide market insights and property analytics on commercial assets. It currently has information on more than 50 million properties, 80 million companies, 300 million people, 38 million mortgages, and 68 million property sales. Sarkis says they were lucky to have closed off their latest round of Series D funding, which included backing from Wells Fargo Strategic Capital and Citi Ventures, to help expand the firm's data capabilities and applications, as well as drive international expansion. He says they've been tripling down on engineering, data science and machine learning, with plans to roll out new products this year.
"There will be opportunity to come out of this. We will continue to see some innovation, but the filter to get funding is going to be a lot stricter."