The COVID-19 pandemic took everyone by surprise, but it's not too late for lenders who are using this as a lesson to look at new tech to improve their business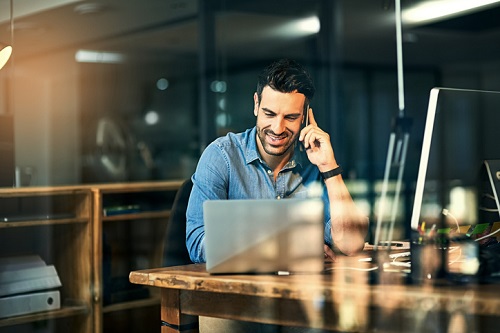 The stay-at-home orders and social distancing rules are driving home the importance of technology and automation of the mortgage process. As companies across industries have transitioned to work-from-home structures, lenders that were hesitant to invest in technology before may now be looking to reconsider.
"Lenders still on a legacy system using manual procedures and paper-based documentation, have probably already realized they are at a deficit now," said Craig Riddell, executive vice president and chief business officer for LoanLogics, a leader in mortgage technology. "Hopefully, that will motivate them to consider SaaS applications that are accessible from anywhere and that already incorporate the latest techniques in software development and AI capabilities."
LoanLogics recently launched a new cloud-native digital assistant that helps originators automate the processing of loan documents called IDEA OnDemand. It's a Software as a Service (SaaS) application that uses machine learning technology to classify loan documents and extract data in seconds. It can also be accessed by loan officers, processors and underwriters working remotely, alleviating productivity bottlenecks and helping lenders continue to do business during the crisis.
"We are in a challenging time, so adopting technology that is easily implemented, easy to use and requires no additional IT management and minimal disruption has nothing but upsides," said Riddell. "In addition, when workers are isolated in their homes it is extremely important to provide them the tools to be as productive as possible."
As lenders are dealing with high volumes of refinance requests, he says having secure access to tools that automate workflow enables fewer workers to accomplish more. Using this time productively to evaluate the business, and perhaps introduce, implement, and train on new technologies will help the team emerge stronger, he added.
"Once your staff becomes more efficient through their use of automation, managing productivity during volume swings will become easier and more transparent."
For any that are skeptical about the logistics of implementing something new while everyone is working remotely, LoanLogics included a "try before you buy" program where teams can experience the technology before committing to the purchase. A user only needs login credentials to begin their free trial.
"Video conferencing is a great tool that trainers can use to engage students in adopting new technology and learning how to use it. It also enables more training to be done at less cost, which is a win-win."
One of the greatest advantages of this technology, according to Riddell, is that is gives workers more time to focus on complex issues, connect with customers or strategize with coworkers.
IDEA OnDemand features an automated document recognition (ADR) technology, which uses machine learning tools to greatly expand the types of loan documents that can be classified through automation. It also includes LoanLogics' automated data extraction (ADE) technology, which analyses text to extract thousands of data elements from documents in seconds. Over time, AI and machine learning tools also improve with more use and manual interactions become less needed, so the value of the investment continues to grow.
"Automation can help lenders refocus staff on lending practices, create new ways of virtualizing the mortgage process and raise the value of every role in a lender's operation," he said. "By doing so, our industry will not only meet the challenges of the pandemic but be in a stronger position to achieve our goals post-pandemic."