Mortgage brokers are looking for a convenient way to be both mobile and secure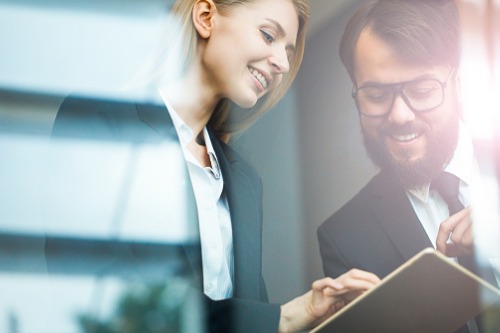 It's been two months since the National Association of Mortgage Brokers (NAMB) announced the launch of its new platform, NAMB All-In. Access is free to all NAMB members, and as such, mortgage brokers have jumped to get a glimpse.
"We're just getting close to hitting our 30-day time frame, but it's been extremely well-received; we've gotten a lot of calls on it. Of course, you have to be a member of the National Association of Mortgage Brokers to access, so we have seen our membership grow leaps and bounds over the past 30-60 days as well," said Valerie Saunders, executive director of NAMB.
The platform is powered by Calyx and was available for use at the end of January. It features a point-of-sale solution (POS), a loan origination system (LOS), and a single point of access to premier wholesale lenders. It also enables originators to have their own webpage that they can provide to their borrowers where they can submit a loan, request bank statements or pay stubs, and the borrower can take a photo of that image and securely add it to the file. NAMB All-In is also cloud-based, so it changes the game for a lot of originators who were dealing with the previous system, Calyx Point, that wasn't portable.
"You're able to access the information anywhere," Saunders said. "It really gives you that mobile, on-the-go solution that you're able to take with you wherever you are."
Freedom Mortgage, Quicken Loans, and Stearns Lending were the first lenders to join the Calyx Wholesaler MarketPlace, followed by Plaza Home Mortgage, Caliber, and United Wholesale Mortgage. Saunders said that there are four more lenders are scheduled to go live in the MarketPlace within the next couple of weeks, and more than 30 lenders who are in various stages of integration. The more lenders that are integrated with the platform make it more likely that originators will be able to join without any disruption to their business, making sure that the process is seamless for originators.
Speed and efficiency are the name of the game, and Saunders said that the motivation behind NAMB All-In was to provide technology and tools in order to facilitate that, as well as providing security to the consumer through the platform and its various secure methods of transmitting data.
"I would say the number one goal is to provide a resource or tool that is cost-effective, that our originators are familiar with and comfortable with in the marketplace and to provide those to as many people as possible so that they can stay up to date with technology, they can make things easier for their consumers who those participating those in transactions, to be able to provide them documentation through the process, and of course, decrease the time from initial origination to closing."
The vast majority of mortgage loan originators know Calyx, but how to know if it's worth becoming a MANB member? Saunders recommends reaching out to their account executives at the founding lenders who joined the platform, Freedom, Quicken, and Stearns, to get more informed on the product and its functionality. NAMB All-In also has its own site (www.nambai.com) where originators can view a video and get more information on the product. Just as consumers should be well-informed of the mortgage process before entering into a transaction, Saunders said, originators should be highly informed about NAMB All-In before making a decision as to whether to get a membership for access to the platform.
"But of course," she adds, "we think that the history of Calyx software, the fact that you have three large lenders who have entered into the marketplace . . . when it became open, and the fact that there is a very long list of additional wholesalers that will be integrated in as well as other functionalities makes it a perfect solution for mortgage brokers, mortgage lender businesses and their loan originators."
In other words, committing to anything new is always a gamble. But if one were a betting person, this may be a fairly safe bet.