Make the referral process faster and more efficient with mobile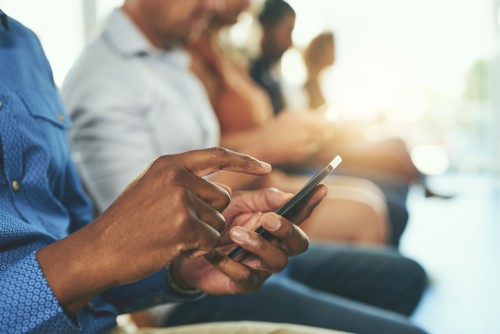 "Mawwage is what bwings us togeva today."
The thing that brings originators closer with their partners and with their borrowers today isn't marriage (or its Princess Bride equivalent); it's mobile.
For an originator trying to compete in today's increasingly digital mortgage space, it can seem nearly impossible to provide consumers with all of the technology that they want. But Ryan Leopold, co-founder of CardTapp, said that it's easier than originators think to harness the power of mobile marketing in a recent webcast hosted by Originator Connect.
The messaging behind Rocket Mortgage is that applying for a mortgage should be simple. There shouldn't need to be a long, involved process. Click once on the app, and it's easy for people to get a mortgage the same way they do everything else in this online, on-demand world. But according to an Ellie Mae Borrower Insight Survey, 37% of millennials actually wanted more face-to-face interaction or more communication with the lender. They want flexibility to control the process.
"It's not really about replacing the originator. There's going to be a segment of the market that goes in that direction, but what they're saying is that they want high-tech, high-touch," Leopold said.
High touch means giving them access to all of the information that they need to learn about products, programs, loan requirements, and being available and easily accessible to them during the process.
"They still want to work with you . . . they just have to be able to find you. They have to cut through the clutter and all the noise that's out there and find you. That's your job to [be] findable and easily accessible."
Leopold says that although a lot of companies have already embraced the digital leap to some degree, not enough originators are adopting best practices in the space, and they're not conveying it well enough to either borrowers or referral partners. Mobile, he said, can really deliver great tools in a digestible way. He co-founded CardTapp in order to deliver that highly-personalized, "always on" customer experience, while providing better engagement with clients and optimizing conversion.
Originators often come in contact with people who want to buy a home in the future, but isn't quite ready to take that next step. Does the originator hand the borrower a business card (which is likely to be lost or discarded) at the end of the conversation? What's the alternative?
Sharing an app, of course. By bringing together all of an originator's content—from Facebook posts to reviews to a 1003 to videos to a mortgage calculator—CardTapp promises an easy way to bring value to people, all under an originator's brand. This not only keeps borrower attention localized, but keeps the originator top of mind and accessible, only a click away when the borrower is ready to proceed.
The app also has a tracking mechanism, so originators can control the follow up. They can see who is referring them, how many referrals have come through the app, and get real time alerts as to when people are using the app and what they're viewing within it.
"If you know people are thinking of you at an exact moment and you're able to connect at that exact moment, that's when you have the highest probability of a connection occurring," Leopold said.
Plenty of lenders have apps, and plenty of people have too many apps to begin with. Leopold avoided that trap by taking a different approach.
"Getting people to download mobile apps from the app store is very, very unrealistic in today's world. You have to go to the app store, you've got to find it, you've got to put in a password, if there are any updates or changes to the app that are going to occur, they have to do an update. It's just unrealistic," he explains. "Ours is more web-based . . . [it's] really just shared through texting."
Another benefit to going mobile is to streamline the referral process. When partners or past clients pass an originator's contact info to someone, there's no easy way to follow up and get them into the ecosystem unless the prospect makes contact. Making the referral process faster and more efficient is a benefit for everybody, Leopold said. Originators can keep track of the referral, the consumer can get to know a trusted local lender through a convenient platform, and it speeds up the connection process for the agent.
"What agents really, really want is for you to connect with their buyer right away, as soon as you can, get them qualified, if they are qualified, get them preapproved, so that agent can get them in a car and help them buy a house."
Embracing a digital mindset doesn't have to be as difficult as onboarding complex and expensive systems. It can be as simple as acknowledging that consumer expectations have changed and for originators to reevaluating their process through the lens of those expectations.
If the process hasn't kept up with the changes, then determine which mobile solutions can change that dynamic.