Don't let automation and artificial intelligence scare you; there's a way to make sure your job is safe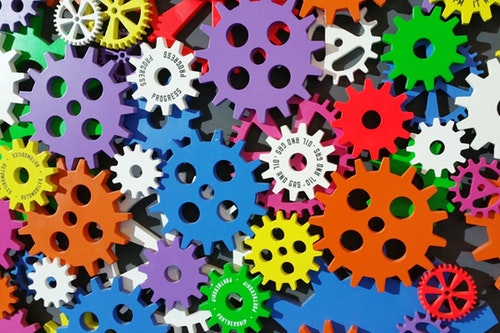 It was reported earlier this year that 200,000 banking jobs will be lost in the next decade due to automation. The majority of this was brought on by finance firms seeking to cut long-term costs by investing in technology. A Bloomberg report stated that these firms are spending $150 billion annually on this investment. These cuts occur mostly in back office, branch, call center, and corporate employee jobs. Other jobs like sales, advising, and consulting aren't as affected by this change.
CRE brokers by Ten-X Commercial and the BrokerList did a survey asking about the sentiments of participants towards CRETech. Although 86% of respondents are confident that CRE tech won't make their jobs obsolete, 75% think it makes the industry feel more impersonal and 76% think that it is hard to learn. While most show an optimism towards CRETech, it is still a mixed bag when it comes to some factors. The positives are that it's beneficial for productivity, timesaving, and business generation. Nearly half of the participants said that they would use it as a tool for marketing and about a fifth said they would use it for transactions. Eighty-five percent are already using CRETech for listing sites, 63% use it for data and analytics, and half use it for financial analysis. As for marketing, 75% of respondents are already using it for social media, 92% are using it for email marketing, and 79% have a website for the purpose of marketing.
The threat of a robot takeover doesn't scare everyone, but it does make some nervous; how do we make sure our jobs are safe? Well, the short answer is to make yourself invaluable—be the type of broker your clients couldn't imagine their lives without. It sounds exhausting but all you have to do to become an irreplaceable broker is become a good and effective one.
Don't spend your mental energy on things that can be automated
Although the goal is to prove that you are more valuable than the supposed convenience customers get from similar online services, it doesn't mean that technology is the enemy. Utilize technology and use it to help you become a better and more efficient broker. Think of how many hours a week you use just to process emails and think of all the other things you can do with that time.
Learn more about automating email processing. Although the personal touch shouldn't be lost when it comes to communicating with clients, some emails can be responded to with a pre-prepared response. Prepare a reply to frequently asked questions, and other email responses that you use on a regular basis. Follow-ups could also be made faster if you cc yourself on an email to which you're expecting a response. This way, that email could be saved to a folder specifically assigned for follow-ups and you won't have to search through your sent messages to check if you've gotten a response.
Color-code your messages so that your emails will be automatically be prioritized according to how you need it to be. Do this according to urgency or client priority. This way, when you open your email, you only need to scan your inbox to see which messages you need to open first. If you're subscribed to newsletters and other reading materials using your work email, put this on a separate folder so they don't get mixed with your client messages.
Show your clients what true customer service is like
The introduction of online mortgage businesses in recent years have posed a threat to traditional firms and lenders. A study by CoreLogic states that 75% of millennials are looking to buy homes in the next three years. A large percentage of home buyers applying for loans will be from this generation,most of whom prefer online transactions more than face-to-face interaction—or at least in addition to it. Most of them will be first home buyers and their inexperience in purchasing property could be disadvantageous when making these big decisions, especially without a professional to guide them through it.
Mindy Ashdown, who runs her mortgage business in Utah, believes in the customer service that face-to-face brokerage firms offer. She said, "...these online companies, they sound great, but you don't get that customer service that you're going to get when you use us. So when you use us, we're going to hold your hand through the whole process, but not even just that, but we're here forever."
Make sure that your interaction with clients isn't only through texts and emails. Make time for real face to face interaction. Otherwise, how are you different from a computer? Of course, this isn't always possible if you're handling a lot of clients but try to set aside time for a meet-up, phone call, or even a quick chat over Skype once in a while. It doesn't even have to be you to do these meetings, it could be someone from your team. Just ensure that the human element is still there. Debbie Maggert, whose business is in Lake Tahoe, says that nearly half of her business is done face to face. She says that personal interaction increases the possibility of retaining clients.
Capture your audience when their foot is already in the door. From the first consultation, get to know your clients on a more personal level. Show them how you can cater your services to their specific situation. Aim to build a long-term relationship from the get-go instead of just aiming to close a loan. Even after you've secured a loan for them, keep in contact. You never know when they'll need your services again.
Heather Bomar, a top originator from Oklahoma said, "By taking care of the families that we help, giving them an incredible experience and closing on time with a smooth process, they just continue to come back again and again." She said that she always has the long game in mind. Building this lifetime relationship is key to ensuring your existing clients won't look elsewhere for the services you offer. Why would they opt to work with a computer when they're more than satisfied with your work?
One of the top originators in the country and a chairman club member of Guild Mortgage, Brad L'Engle is well sought-after and yet he still makes time to meet or set up video calls with 90% of his clients. After his initial meeting with clients, L'Engle follows an extensive follow-up outreach to maintain a relationship with his customers. This includes calls, texts, emails, and sometimes even gifts.
Don't give up where machines would have already
The thing about automated services is that if you don't tick the right boxes, they might not be able to accommodate you as a client at all. Another unfortunate situation for a client may be that nobody is seeking out the best deal for them. Clients need brokers who aren't just satisfied with "good enough" but will really strive to get the best deals. This is something that only human willpower can achieve.
An excellent example of an originator who is truly a champion for his clients is Rob Wishnick.
"I've never bought into the model of you have to fail to move forward. Failure is not an option for me. Failure for me is not closing a loan, and that's never good. So I don't buy into that. I think you can make sure that you always have happy clients, you never burn anybody," he said. "If you're not a good originator at the core, you're going to struggle. You have to deliver time in and time out, you have to know your way around the file and what you can do."
Get your current clients to convince future clients that your role is essential
It is hard to trust online reviews, especially because there is no absolute way to determine whether they're paid or not. What is easier to trust is recommendations by people we know in real life. This is why brokerage businesses heavily rely on referrals for client leads. Of course, you have to prove yourself worthy of a referral. Add value to the lives of your customers and make sure what you're offering them isn't something they can get online.
L'Engle didn't get to where he is by buying leads.
"I don't believe in internet leads, or buying leads," he said, "I prefer to have a really solid referral from a realtor or someone who knows me. I'm more of a relationship guy, I want to get in and find out what's going on with you and everything else beyond just getting a lead. I find that's a more sustainable business model and more fulfilling, quite frankly, for all the parties involved."
L'Engle gets a large number of his leads from referrals from his realtor partners and referrals from past clients.
So much depends on the relationship you build with the client. It establishes their trust in the brokerage industry. It proves the worth of your businesses and the services it offers. It prompts them to recommend you to the people they know and it encourages them to come back to you whenever they need to take out another loan or mortgage.
Evan Einhorn, founder of Modern Home Lending said, "Not only do I get business partner referrals, but I get more customers that refer me and my company because we tell them what we're doing. We tell them the value add, that we're literally here shopping for your best mortgage."