Mortgage auction platform Secondary Wire maximizes efficiency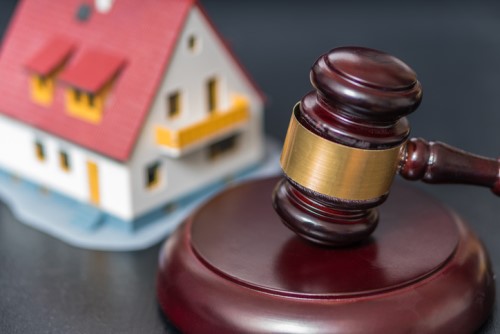 One of the benefits of being a loan officer is finding the perfect loan for your clients. But what if you could get a loan application together and have lenders come to you, bidding to fund it?
Secondary Wire is a wholesale mortgage trading platform in an auction format. Brokers, correspondent lenders, and other third party originators can post their loans onto the platform and lenders can look at the listing and make their bids based on their best available pricing.
"For originators, their benefits are, they can make more [yield spread] on every loan," said Larry Mullen, Secondary Wire's vice president of business development and strategic alliances. "They can also obtain better pricing for their borrower, they can also create efficiencies by not having to go back and forth with multiple people trying to get price exceptions and all of that, and they can expand the number of loans they fund because they have access to lenders that they might not even know about who are lending on programs they've never even heard of. We're aligned with one of the hard money groups that has over 300 hard money lenders themselves."
Registering and using Secondary Wire is free for brokers. There's also no volume threshold, which is particularly great for newer originators.
"We have hard money lenders, we have specialty lenders, we have some asset managers who just do portfolio loans, spec lending," Mullen said. "It's certainly a way, especially someone new in the business who doesn't really know where to go with certain types of loans, can find lenders on our platform. And then they don't have to go back and forth, they don't have to shop one lender against the other, they put it up there and all of the lenders are looking at that and bidding up to the highest possible return for the broker."
When a broker or correspondent posts the loan for auction, it includes all pertinent information: FICO score, debt ratio, loan value, as well as space for any kind of special underwriter's notes. It also leaves out anything non-pertinent, such as personal information, which frees Secondary Wire and their broker and lender partners from any liability or any compliance issues. It's a live auction, so wholesale and reps and senior management can look at it and usually put in the rate exceptions and give the absolute best price they can, Mullen said, as opposed to brokers calling a rep and getting standard pricing.
Secondary Wire is also a valuable tool for lenders. Sure, they may lose a little bit in terms of rates because they're bidding lower than what they may offer otherwise, but there's potential to make up for it by being able to fund more loans overall.
"We've had really good feedback from both sides of the table. We've had a lot of brokers and originators have been very, very pleased, and lenders have certainly – while some lenders are not happy about putting themselves in a bidding situation, they're certainly happy with having more consistent volume," Mullen said. "They end up having dramatically reducing their costs of origination and the amount money, time, effort, toil and trouble that they spend obtaining the loans. Because they're there, they go in and pick what they want. It gives them much broader coverage. You look at even the largest lenders, Freedom or UWM, they've got armies of EAEs and that's great and they do a great job, but they don't have anybody in Butte, Montana, but there are loans in Butte, and we're seeing them."